Viral Gists
Politics
"Instead of telling corrupt politicians and leaders the truth, you legitimize their fraud with the toga of religion"- Human rights lawyer tackles RCCG General Overseer, Adeboye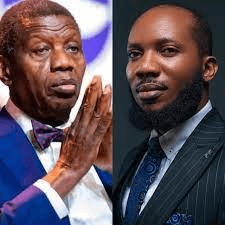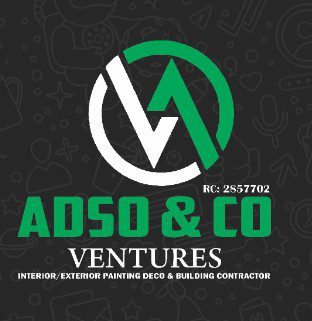 Human rights lawyer, Inibehe Effiong, has expressed strong criticism towards the Redeemed Christian Church of God's General Overseer, Pastor Enoch Adeboye for the prayers he has offered for Nigeria over the past four years.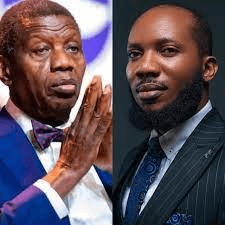 Inibehe's reaction was prompted by a news headline quoting Adeboye's statement that "There shall be a new Nigeria."
Taking to Twitter, Inibehe questioned the tangible positive impact of Adeboye's prayers on Nigeria. He argued that instead of boldly speaking truth to power and holding corrupt politicians and election riggers accountable, Adeboye inadvertently legitimizes their fraudulent activities under the guise of religion.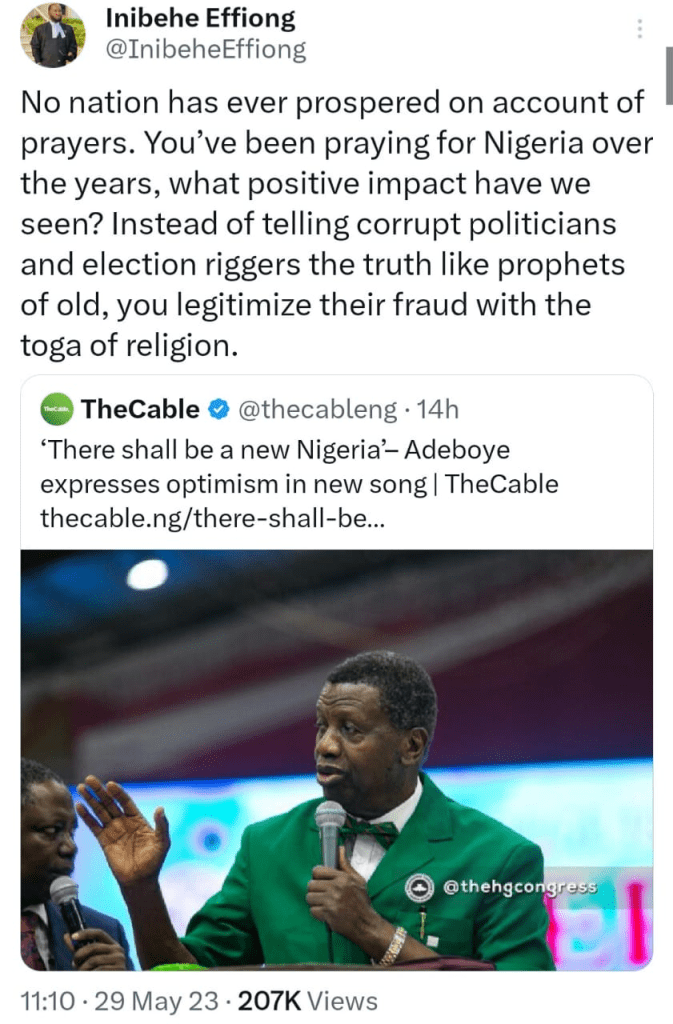 The lawyer's tweets shed light on his disappointment with the approach taken by religious leaders like Adeboye, who, in Inibehe's view, should be fearless in addressing the socio-political challenges plaguing the nation. By focusing solely on prayers without actively challenging the status quo, Inibehe suggests that religious figures may unwittingly contribute to perpetuating a system that enables corruption and electoral malpractice.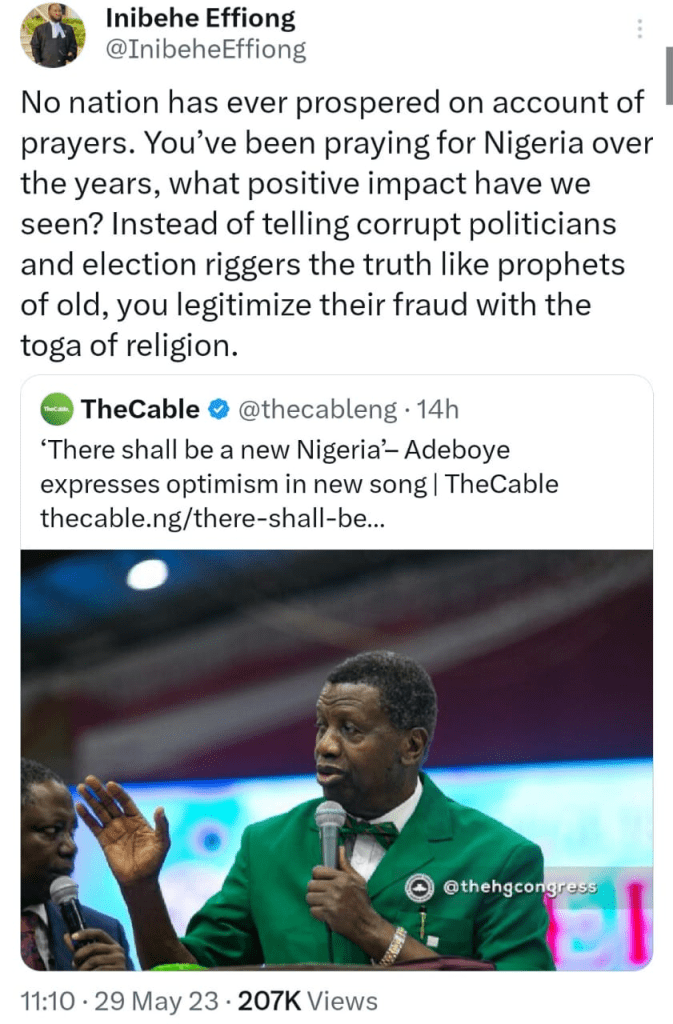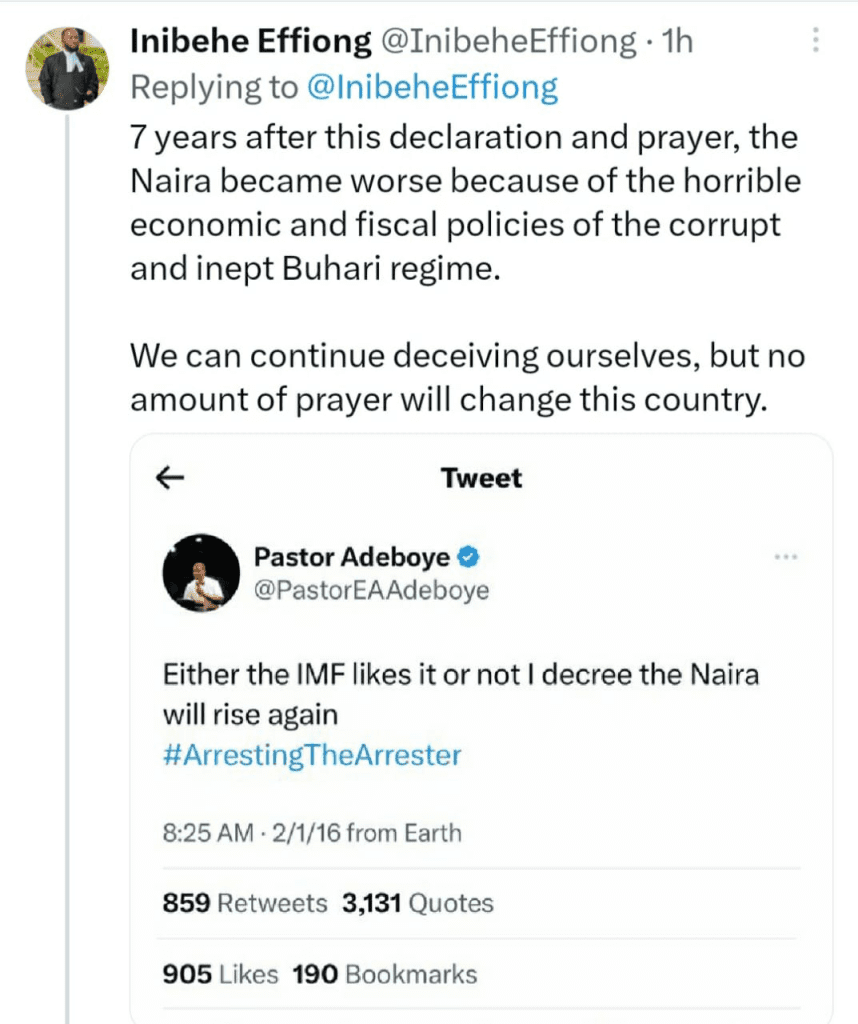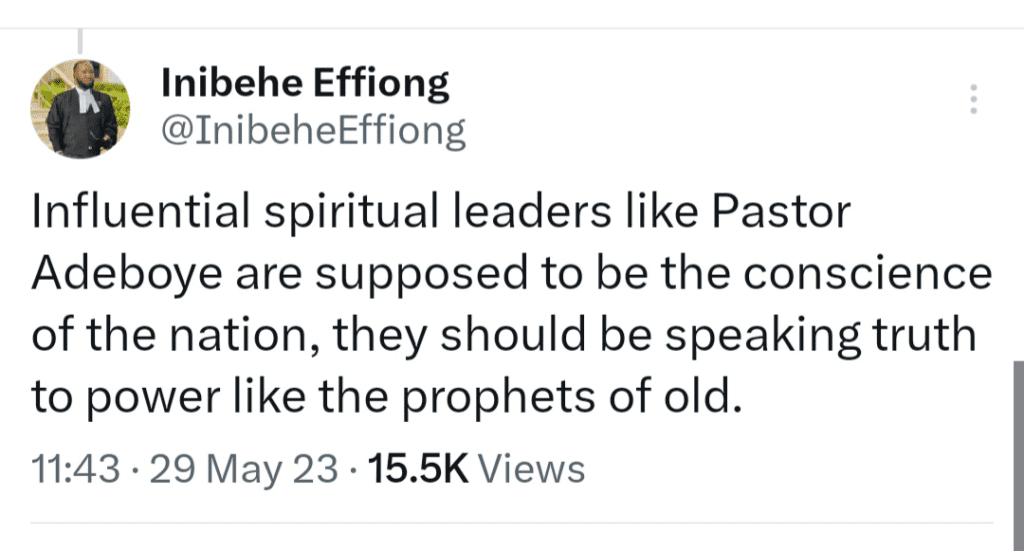 Inibehe's critique reflects a call for religious leaders to step beyond the confines of spiritual guidance and engage in socio-political discourse that confronts corruption, demands accountability, and advocates for positive change. The responsibility to guide the nation towards a better future, according to Inibehe, extends beyond the realm of prayer and requires proactive involvement in addressing societal issues head-on.