Viral Gists
Kenyan Woman Hacks Man Who Raped Her 3-Year-Old Daughter To Death, Resulting in Arson Attack on Her Houses (PHOTOS)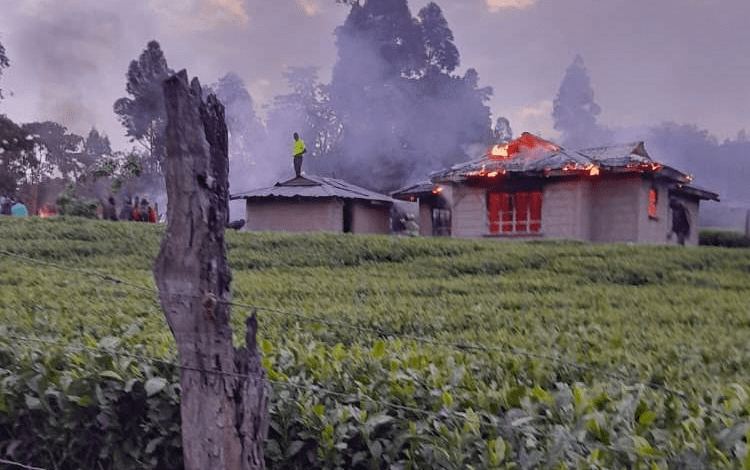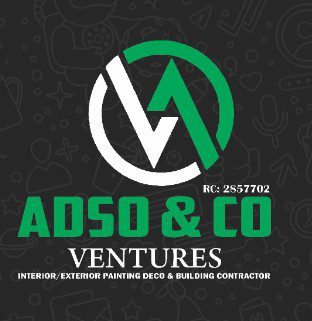 A Kenyan mother is being held under police protection in a hospital after she stabbed a middle-aged man to death after discovering him defiling her 3-year-old daughter.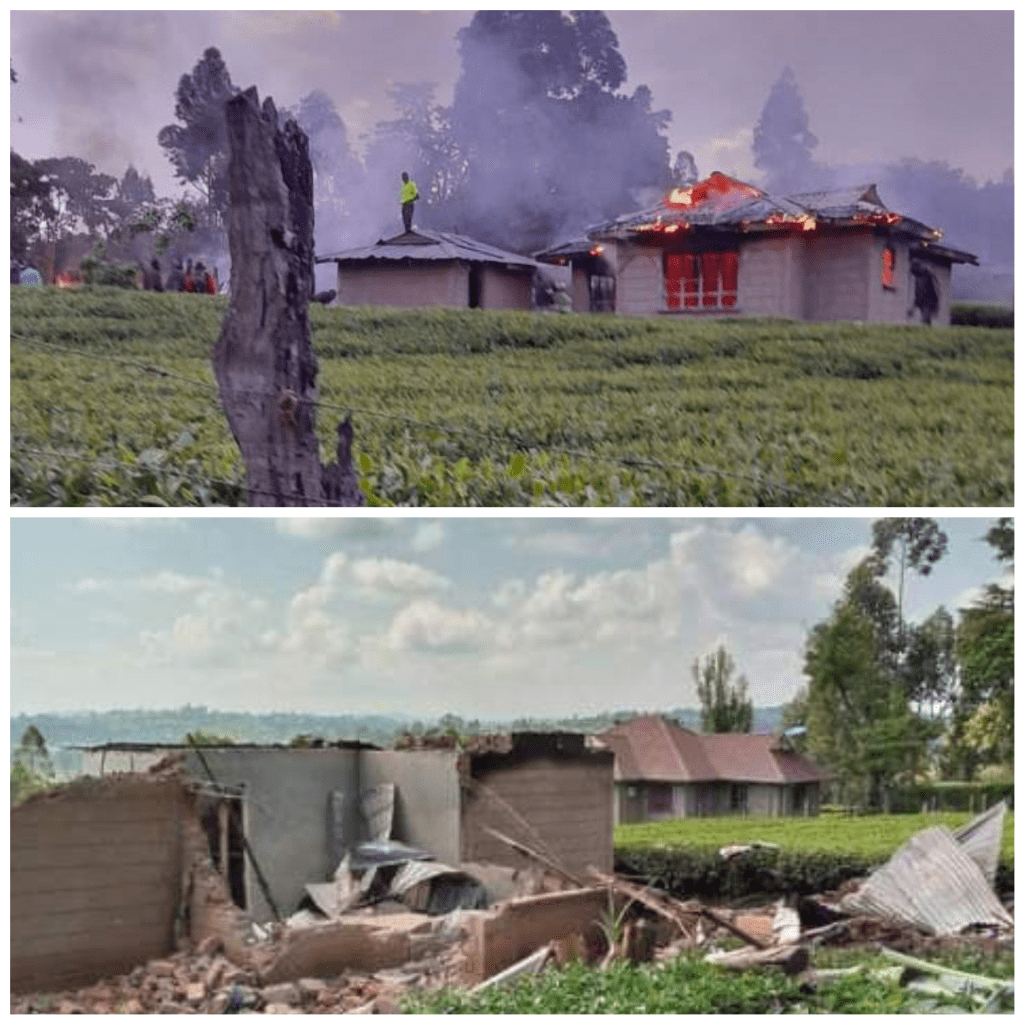 The 35-year-old lady and her kid are being treated at Kapsabet County Referral Hospital in Nandi under the supervision of police personnel.
When she discovered the deceased defiling her 3-year-old daughter at her residence on Thursday evening, July 13, 2023, she hacked him to death.
FMT BLOG gathered that the deceased had raped the same kid when she was two years old a year before.
After being deemed to be mentally challenged, he was discharged by a Kapsabet court.
According to Nandi Central Police Commander David Anyir, who confirmed the unfortunate incident people reacted to the man's death by attacking the child's mother and burning down her homes and Tea trees.
Angry residents also assaulted police officials, shattering the window of the police vehicle on the woman's rescue operation.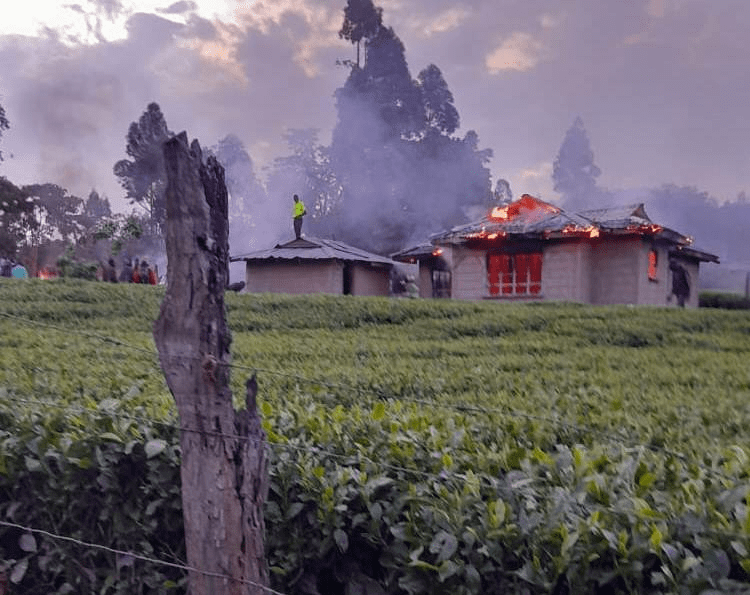 Police officials took the deceased's corpse from the murder site on Friday afternoon, 10 hours after being blocked by an irate crowd.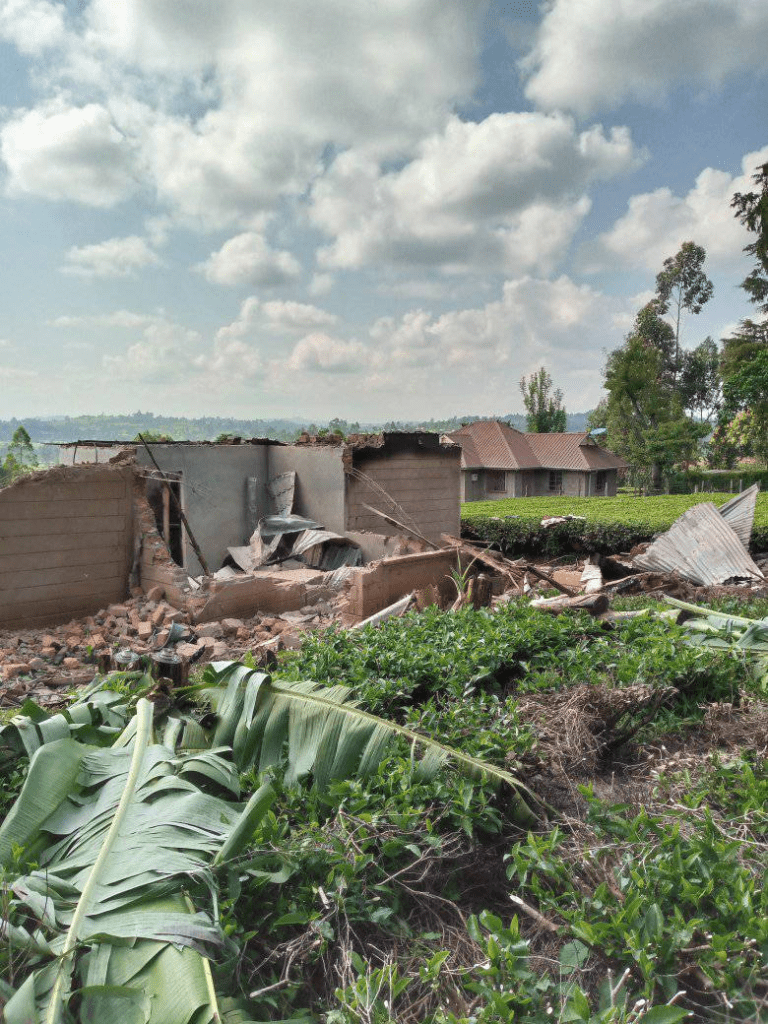 According to the OCPD, the lady was already a murder suspect and would face charges if she recovered.
She was subjected to considerable bodily harm by the neighbours who suspected her of murder.
According to hospital reports, her daughter is also hospitalised after being treated for rips in her private areas and trauma.
"She has been defiled twice by the deceased, the same person." The mother had no choice after catching her daughter red-handed in the act…and hacked her to death right there," Alice Sum said.