Massacre As 22 Killed, Many Wounded In Mass Shooting Across Lewiston, Maine U.S (Footage)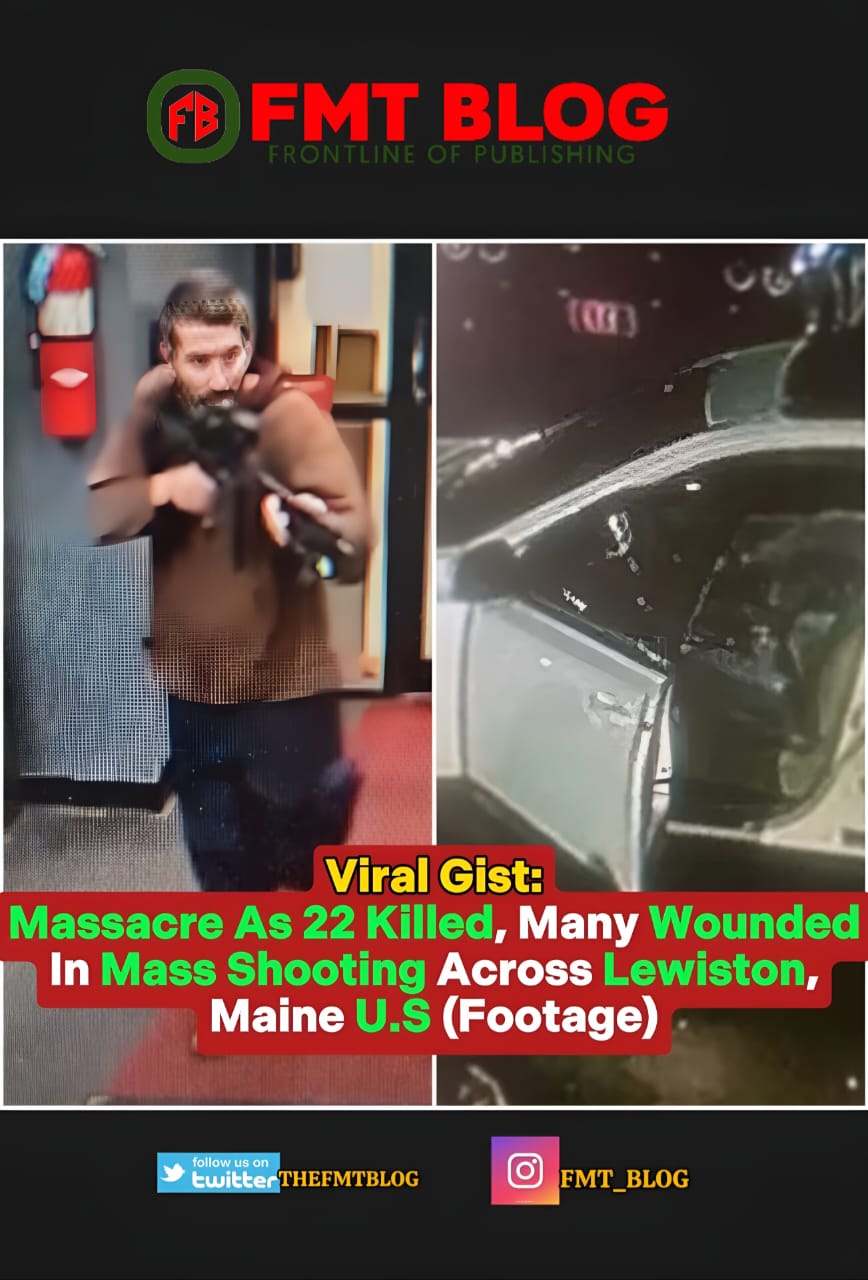 Massacre As 22 Killed, Many Wounded In Mass Shooting Across Lewiston, Maine U.S (Footage)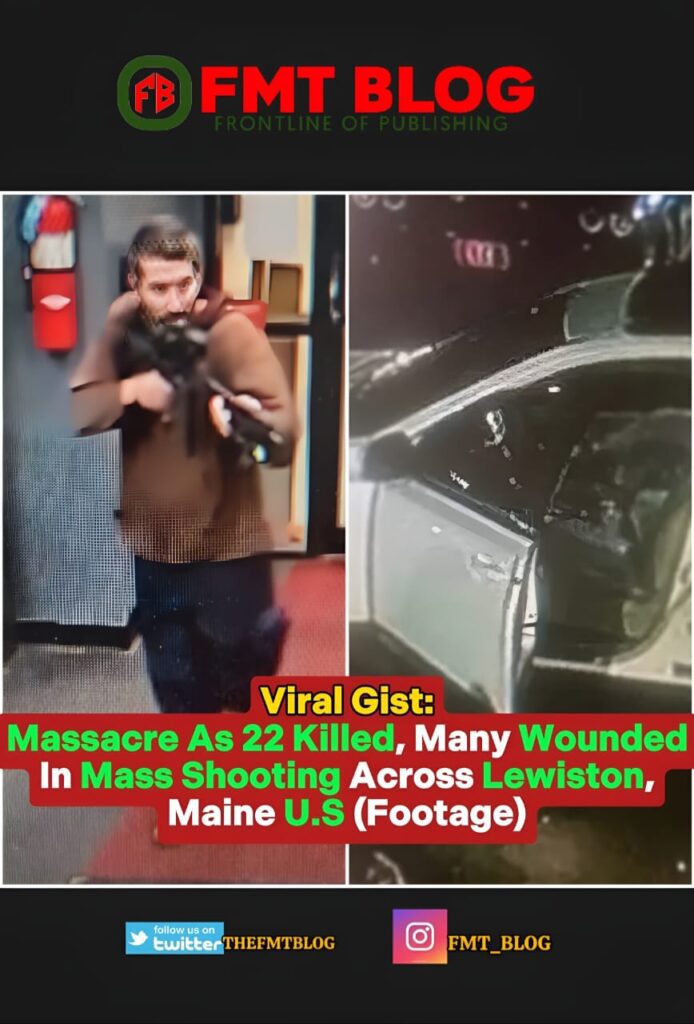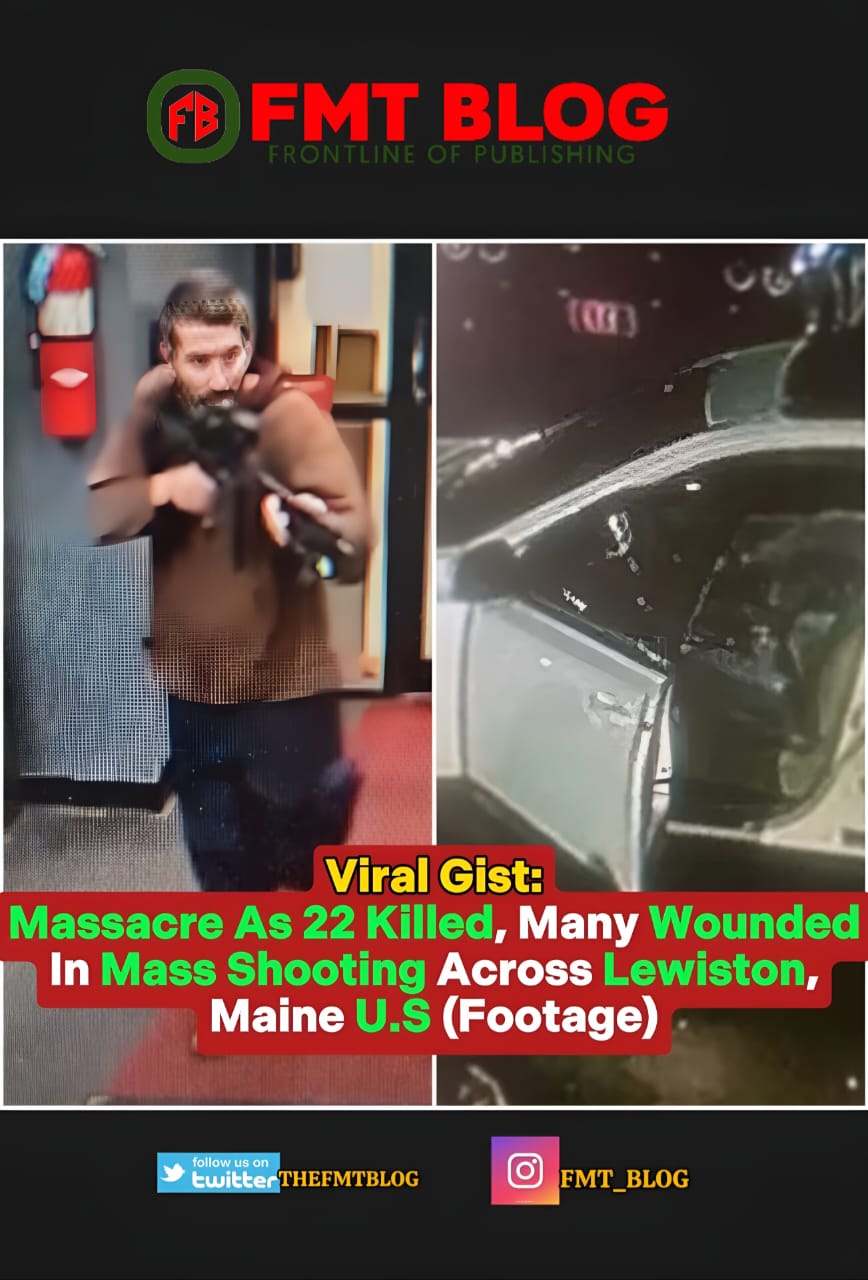 Maine State Police are investigating a distressing situation involving an active shooter in Lewiston, Maine, USA. Reports indicate that multiple individuals have been shot at three separate locations.
Law enforcement officials who received briefings on the incident have provided preliminary numbers stating that 22 people have tragically lost their lives, while around 50 to 60 individuals have been wounded. These numbers may change as the investigation progresses.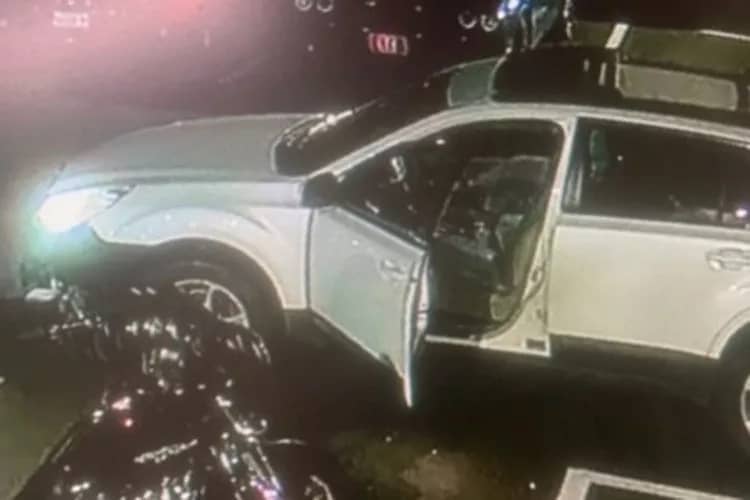 Lewiston Police shared on Facebook that they are actively addressing the shooter incident at Schemengees Bar and Grille and Sparetime Recreation, a local bowling alley.
READ ALSO- Breaking!-Bishop Oyedepo's Son, Isaac Dumps Living Faith Church, Sets To Start His Ministry
To ensure public safety, Maine State Police have issued a shelter-in-place order for residents of Lewiston, the state's second-largest city, due to multiple active shooter situations in different areas.
"We are currently dealing with an active shooter incident (Schemengees and Sparetime Recreation). Please stay off the roads to allow emergency responders access to the hospitals," police said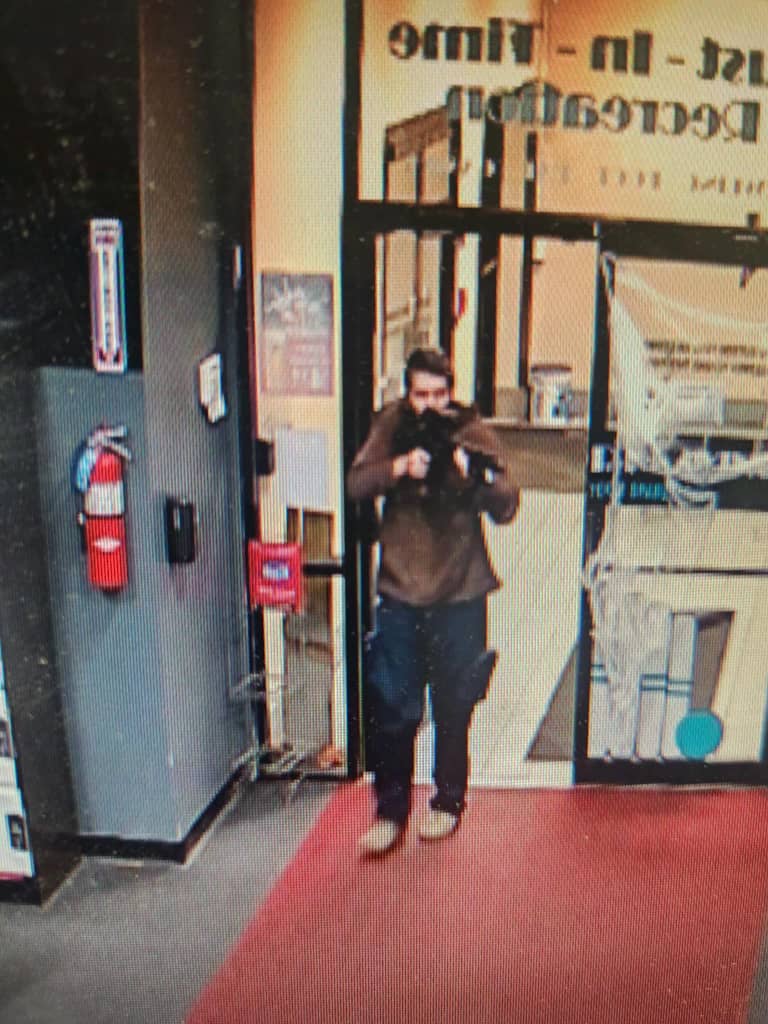 Additionally, authorities have released a photograph of a vehicle they seek as part of the investigation.
The Androscoggin County Sheriff's Office has also published a photo of the suspect on Facebook, seeking assistance in identifying the individual.
They have urged anyone with information to contact dispatch@androscoggincountymaine.gov or respond via Facebook Messenger.
This alert was issued at approximately 8 p.m. while law enforcement agencies continued investigating these unfortunate shooting incidents. As stated by the sheriff's office, the suspect is still at large.
"We are actively investigating two incidents involving active shooters in Androscoggin County," read the sheriff's office's social media post. "We strongly advise all businesses to implement lockdown procedures or consider closing until we conclude the investigation. The suspect remains at large."
IF LIKE OUR UPDATES PLEASE KINDLY FOLLOW US ACROSS OUR SOCIAL MEDIA PAGES BELOW;
📩 Got a story? Email fmtblog4u@gmail.com.
Want more from FMTBLOG?
💃🏿 Join our dedicated Telegram Channel community for more latest tips and updates here: https://t.me/Femotech_blog
🤳 Stay in touch!
💻 Website: https://femotech.com.ng/
📸 Instagram: https://www.instagram.com/fmt_blog/
👨‍💻 Facebook: https://www.facebook.com/fmtblog
📱 Twitter: https://twitter.com/thefmtblog
💃 TikTok: https://www.tiktok.com/@fmtblog
Drop comment below 👇
READ ALSO 👇