Samsung Galaxy Phones Eligible For Android 14 Update- Is Your Eligible Or Not ?(Full List)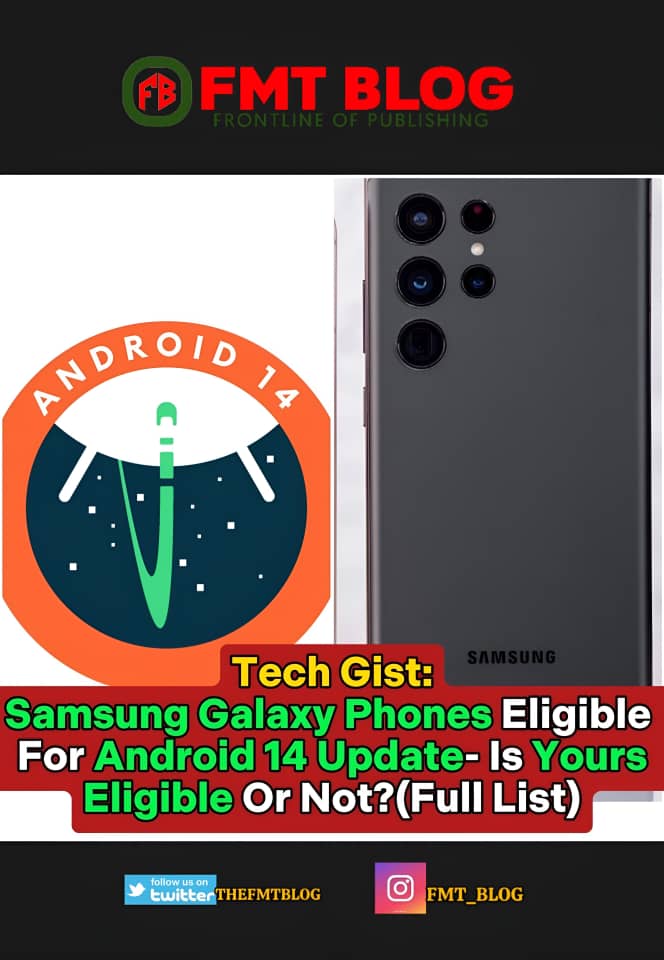 Samsung Galaxy Phones Eligible For Android 14 Update- Is Your Eligible Or Not ?(Full List)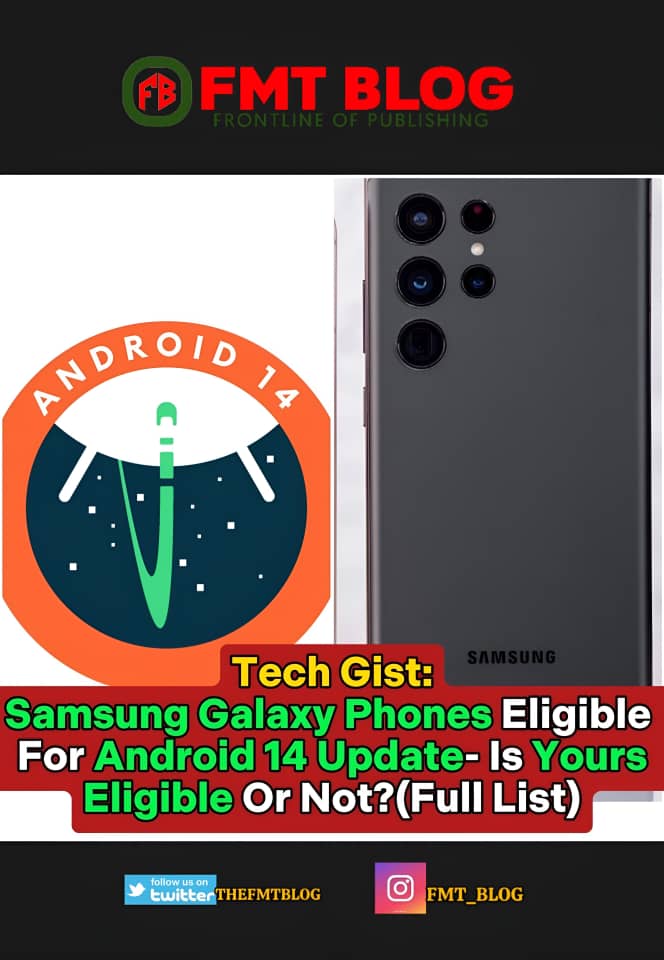 Samsung has announced that the next Android 14 operating system and the current One UI 6 interface will be available for some of its Galaxy phones. This is fantastic news for Samsung fans since it promises more features, improved performance, and an upgraded smartphone user experience.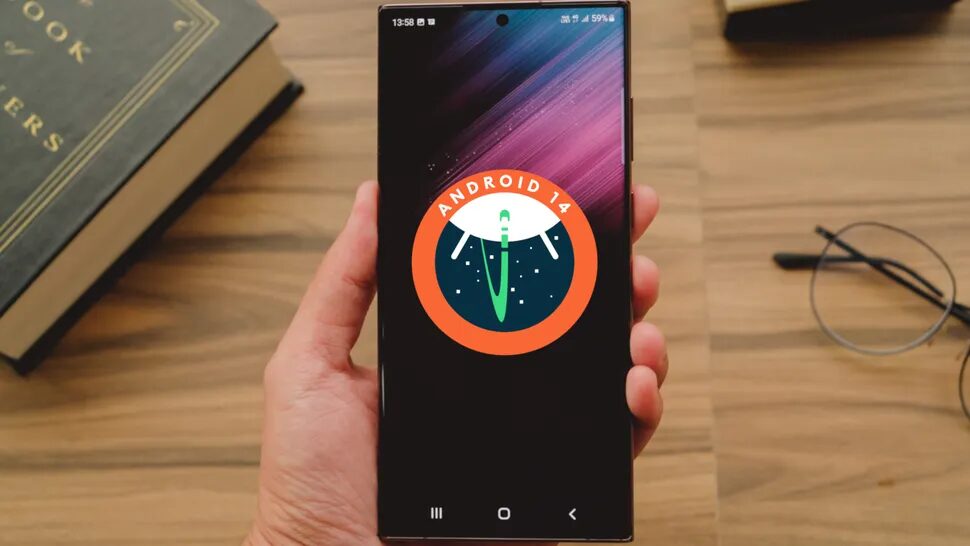 While the precise list of eligible handsets has yet to be disclosed, Samsung typically includes a variety of flagship and mid-range phones in their software upgrades.
These improvements include new functionality, security enhancements, and user interface design.
One UI 6, Samsung's unique interface, is intended to expand on previous versions' advancements. Users should expect a more straightforward and personalised experience, multitasking optimisations, improved privacy options, and improved speed.
Overall, Samsung's dedication to releasing software updates for its devices means that consumers can continue to experience the most recent Android features and an updated user interface even when new versions of Android are introduced.
Some People Also Read This —
This method improves the user experience and increases the longevity of Samsung devices, which is fantastic news for Galaxy phone customers.
The following Samsung Galaxy Phones Are Eligible For Android 14 Update;
Galaxy A models, including the Samsung Galaxy A73, A72, A54, A53, A52, A52 5G, A52s, A34, A33, A24, A23, A14, A13, and the Galaxy A04s.
The Samsung Galaxy M54, M53 5G, M33 5G, and M23 from the M series are expected to receive the Android 14 upgrade, while the Samsung Galaxy F54, Galaxy F23, and Galaxy F14 5G from the F series are expected to receive the update. Finally, the Samsung Galaxy Xcover 6 Pro will receive the update.
Although all these devices listed above are sequel to changes but it's a 90% assurance that they will all be receiving the much anticipated Android 14 update.
IF LIKE OUR UPDATES PLEASE KINDLY FOLLOW US ACROSS OUR SOCIAL MEDIA PAGES BELOW;
📩 Got a story? Email fmtblog4u@gmail.com.
Want more from FMTBLOG?
💃🏿 Join our dedicated Telegram Channel community for more latest tips and updates here: https://t.me/Femotech_blog
🤳 Stay in touch!
💻 Website: https://femotech.com.ng/
📸 Instagram: https://www.instagram.com/fmt_blog/
👨‍💻 Facebook: https://www.facebook.com/fmtblog
📱 Twitter: https://twitter.com/thefmtblog
💃 TikTok: https://www.tiktok.com/@fmtblog
Drop comment below 👇
READ ALSO 👇