Celebrity
Viral Gists
Nigerian Singer Cynthia Morgan Reveals Encounter with Veteran Actor Pete Edochie: "He Forced Me to Go Against My Tradition and Offered 'Osiba"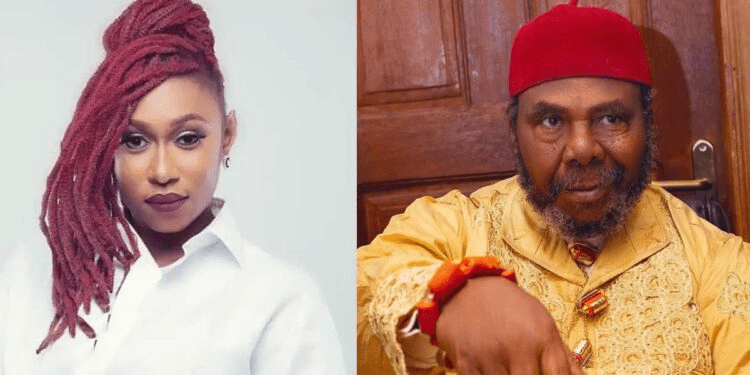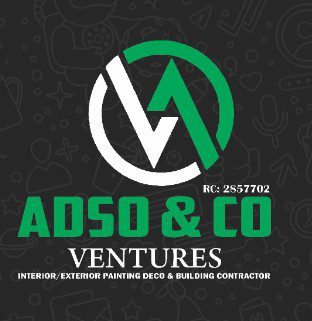 Nigerian singer Cynthia Morgan recently recounted an encounter she had with veteran Nollywood actor Pete Edochie back in 2016. Taking to her Instagram page, Morgan shared a story where she claimed Pete had compelled her to act against her own traditional beliefs.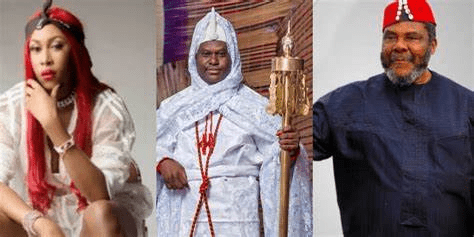 The incident came to light after a video surfaced online showing Pete Edochie exchanging pleasantries with the esteemed Yoruba monarch, the Ooni of Ife. In the video, instead of prostrating or bowing down, as per Yoruba culture, Pete Edochie was seen shaking hands with the Ooni of Ife. This action drew criticism on social media, with many viewing it as disrespectful towards the king.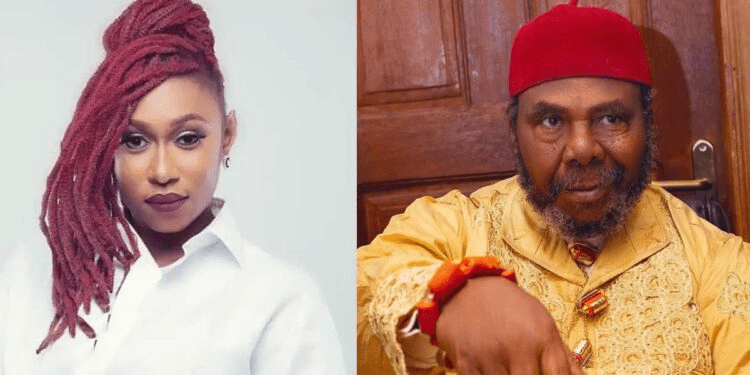 In response, Cynthia Morgan acknowledged Pete's adherence to Igbo traditions in the encounter but accused him of disregarding the customs and beliefs of other tribes. She recounted her personal experience in 2016 in Okrika, Port Harcourt, where Pete, as a titled man, allegedly coerced her into giving him an "osiba," which goes against her Benin tradition.
Morgan explained that, according to Benin customs, it is considered taboo for her, as a Benin woman, to present an "osiba" to a titled Igbo man like Pete Edochie. However, she claimed that he compelled her to do so against her will, thereby showing disrespect towards the Benin tradition.
READ ALSO- RANCOR 2022- NOLLYWOOD MOVIE
Expressing her hope for Pete Edochie to understand and respect the traditions of others as he does his own, Cynthia Morgan shed light on her personal encounter, shedding light on the need for cultural sensitivity and mutual understanding.
"I like the fact that Pete Edochie's tradition is being respected today, and I hope he learns to respect other peoples' traditions too moving forward. For example, that Benin women cannot give a common or titled Igbo man an 'osiba' for no just reason. Unlike when he forced me to give him an 'osiba' in 2016 in Okrika precisely. Cheers," she wrote.