Viral Gists
Nigerian Singer Portable Storms Filling Station, Buys Fuel For Everyone (VIDEO)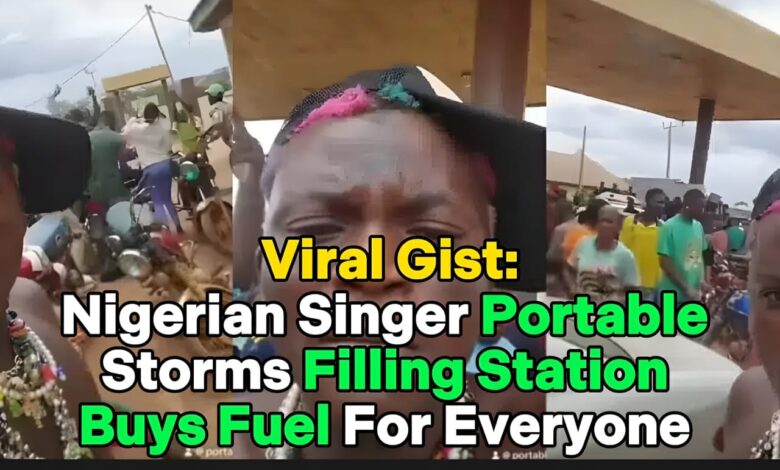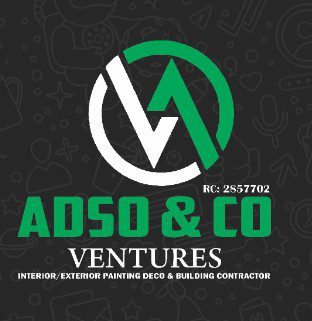 The internet was again drawn to Nigerian singer Portable, but it was for a joyful reason this time. He was seen at a petrol station generously paying for people's fuel, making many happy.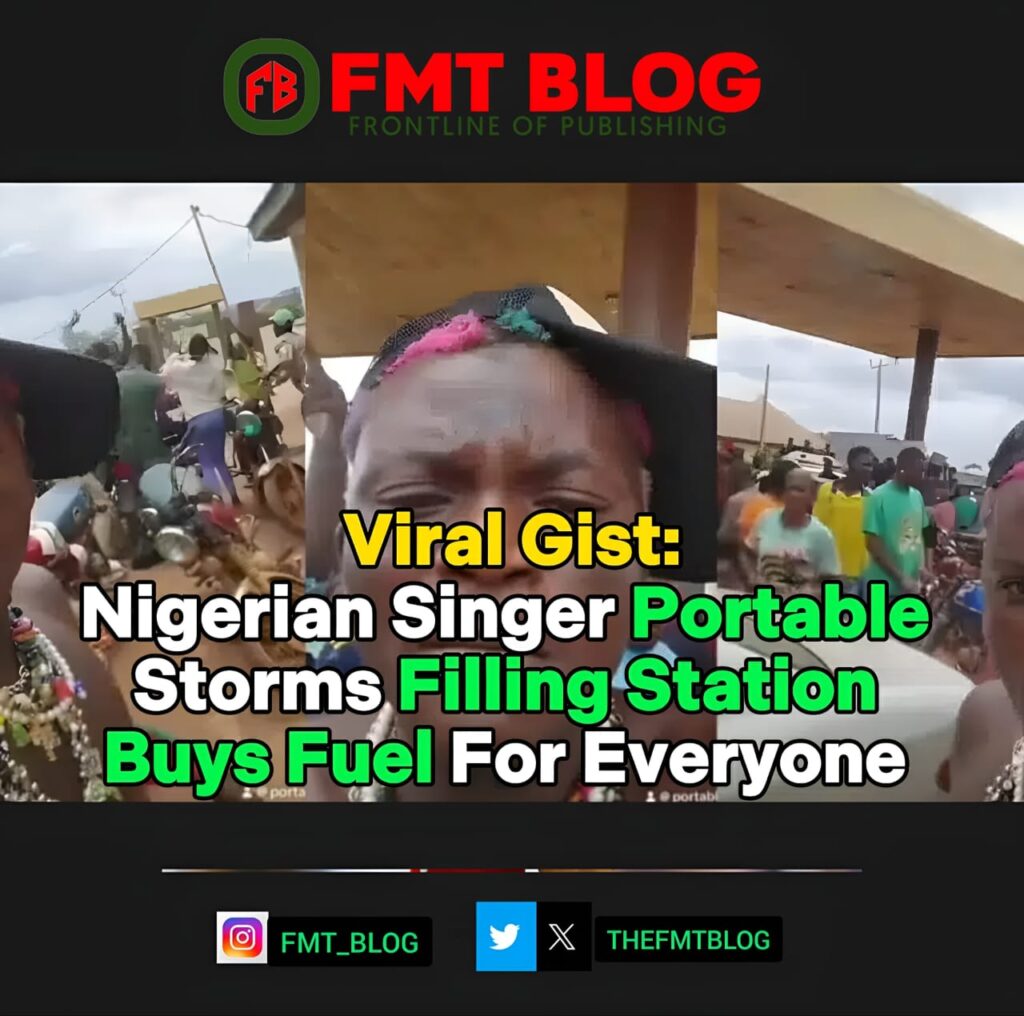 On the Nigerian internet, portable has frequently been discussed.
Known for his contentious behavior, Nigerian singer Portable has made headlines online by allegedly paying for everyone's petrol at a filling station in Lagos, Nigeria.
READ ALSO- Breaking!!!- Men In Uniform Kills Innocent Citizen In Ayetoro Yewa Community (PHOTOS) – FMT BLOG (femotech.com.ng)
Many grateful people moved by Portable's deed flocked to the post's comment section to express their appreciation.
See some reactions below:
@abazwhyllzz: "This is exactly why most artists don't like this guy, He's real asf. Portable for president 2026 soon."
@toyor_pr: "We can see the good work Portable is doing. Portable's govt is better than Tinubu's."
@newsplug9ja: "How does he want to pay? Pay to the filling station and everyone will Be buying a specific amount of fuel? Or stand there and be paying for everyone one by one."
@PabloHoggs: "I feel he's a generous person, but his razz attitude and controversial person won't let people see."
@Ishow_leck: "His free lifestyle and showing love on the street is just so beautiful."
@black_izeek: "No one get street credibility like this guy. Portable is him." 
Follow us on and 🤳 Stay in touch! :
📩 Got a story? Email fmtblog4u@gmail.com
Facebook: 👨‍💻 https://www.facebook.com/fmtblog
Twitter : 📱 https://twitter.com/thefmtblog
Instagram : 📸 https://www.instagram.com/fmt_blog/
WhatsApp: https://chat.whatsapp.com/J7qRCkBuops9iVvufcowNO
Telegram Channel: https://t.me/Femotech_blog
TikTok : 💃 https://www.tiktok.com/@fmtblog
Threads: https://www.threads.net/@fmt_blog