Sports
Pep Guardiola Confirms As The Second-Most Successful Manager Of All-Time After UEFA Super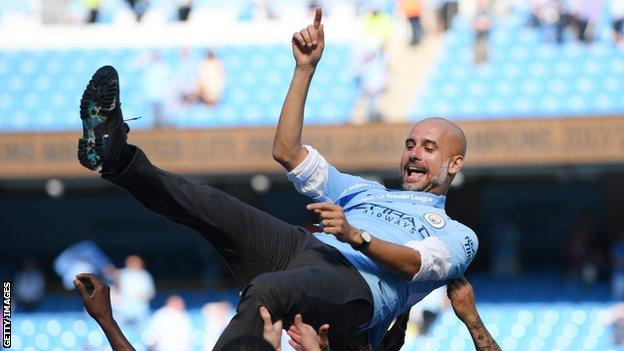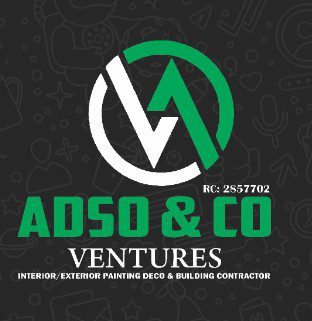 Pep Guardiola has risen to second on the all-time list of most successful managers following Manchester City's UEFA Super Cup penalty shoot-out victory over Sevilla on Wednesday, August 16.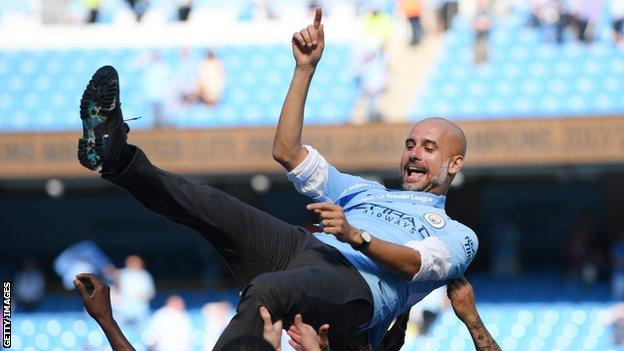 Guardiola won his 36th championship with Barcelona, Bayern Munich, and Manchester City.
To catch up with Sir Alex Ferguson's outstanding record of 49 victorious tournaments throughout his long term as one of the world's finest managers, the Spanish coach must win 13 more trophies.
The crowns were won over 39 years in management. Guardiola has won 36 in just 14 active years on the bench, making his accomplishments all the more astonishing – at an average of 2.5 champions every season, according to Marca.
READ ALSO- Moment Lagos Socialite, Farida Sobowale Rescued While Attempting Suic!de On Third Mainland Bridge (VIDEOS) – FMT BLOG (femotech.com.ng)
Pep Guardiola is also the only coach in history to win the European Super Cup with three separate teams, having done it with Barcelona in 2009 and 2011, Bayern Munich in 2013, and Manchester City in 2023.
Guardiola has a long history of success in Europe, leading three of the continent's most potent teams.
He won 14 trophies in four years with Barcelona, including three La Liga crowns, two Champions Leagues, and the FIFA Club World Cup twice.
Between 2013 and 2016, he led Bayern to three Bundesliga wins and the FIFA Club World Cup, among seven trophies.
He has guided Man City to five Premier League titles, two FA Cups, four League Cups, two Community Shields, the Champions League in June, and the Super Cup on Wednesday night since joining the club in 2016. Over the previous seven years, he has won 15 awards.