Viral Gists
Private Jet Crashes Onto Highway K!lling At Least 10 People In Malaysia (PHOTOS, VIDEO)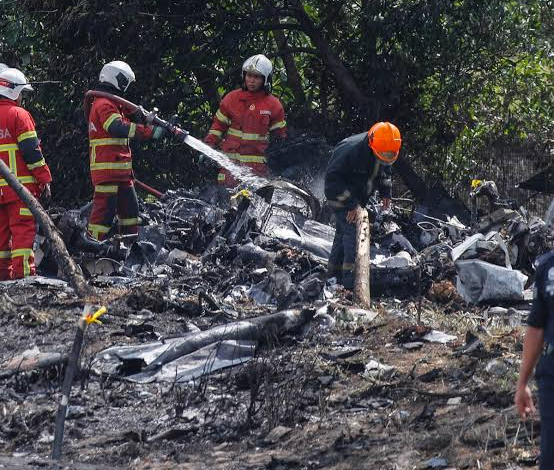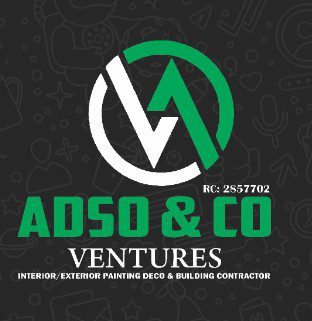 Private Jet Crashes in Malaysia…………………………………………….
According to officials, a private jet crashes with a vehicle and a motorbike on a Malaysian highway, killing at least ten people.
All eight passengers on board the plane and two motorists on the ground were killed.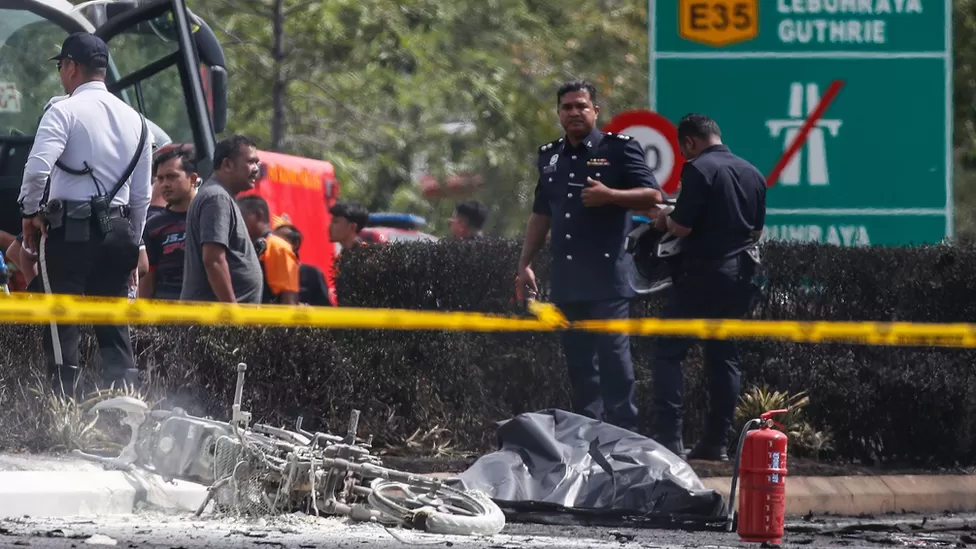 On contact, the plane erupted into a fireball, with heavy black smoke observed rising from the location, according to video footage from the scene.
READ ALSO- Moment Lagos Socialite, Farida Sobowale Rescued While Attempting Suic!de On Third Mainland Bridge (VIDEOS)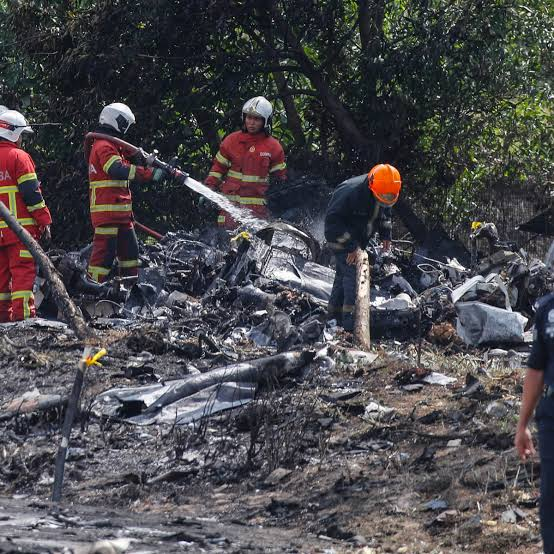 It was on its way from the resort island of Langkawi to Selangor, west of Kuala Lumpur's capital.
FMT BLOG, the Beechcraft Model 390 aircraft lost touch with the air traffic control tower before crashing on Thursday.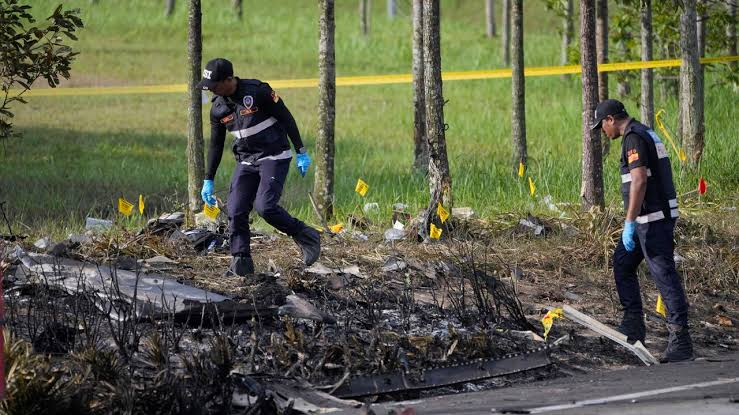 "There was no emergency call, and the aircraft had been given clearance to land," Hussein Omar Khan explained.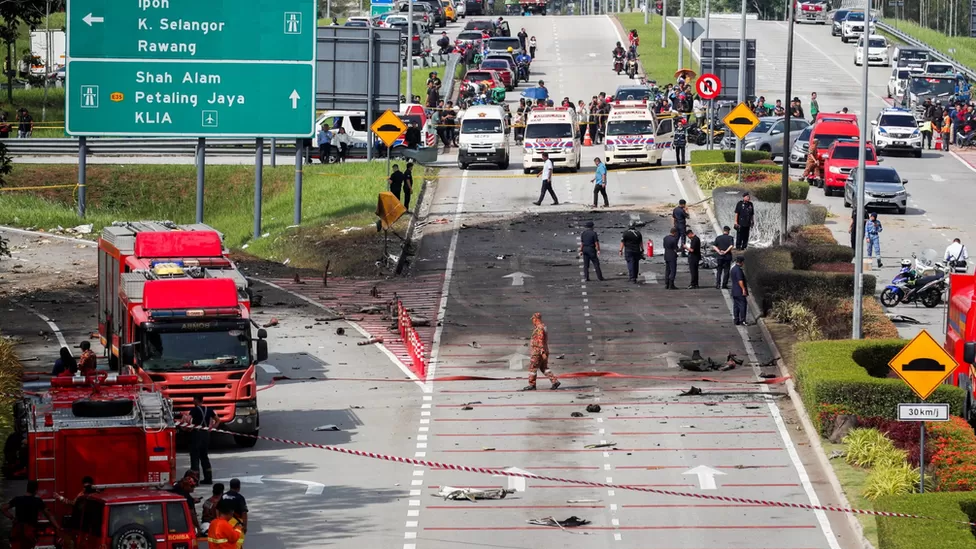 According to the flight manifest, a local politician was among the eight individuals murdered onboard the little plane when it crashed.
However, Transport Minister, Anthony Loke declined to name the victims pending the findings of forensic tests at a nearby hospital.
One of the casualties of the disaster was pilot Shahrul Kamal Roslan, whose wife and four boys survived.
Outside the hospital, Mr. Shahrul's 67-year-old mother, Mahanum, sobbed as she told local reporters that the last time they spoke, her son told her, "I love you, mama."
According to Malaysia's civil aviation authorities, an early inquiry revealed that the jet was approved for takeoff and that the two pilots were experienced.
Investigators are looking for the plane's black box, the flight data recorder.
"For the time being, we cannot say what caused the crash because investigations are ongoing," Mr Loke added.
According to Reuters, a witness worked as an engineer on-site when he heard an explosion. He went to the scene of the accident and noticed injured individuals.
Syahmie, Mohamad Former Malaysian Air Force member Mohamad Hashim told AFP that he witnessed the jet flying erratically.
"Not long after that, I heard a loud boom," he recalls. "I sped up to the location and saw the wreckage of an aircraft." "There was nothing I could do."
Watch the video below;