Reactions As Gifted Nigerian Artist Immortalises Late Singer, Mohbad (Video)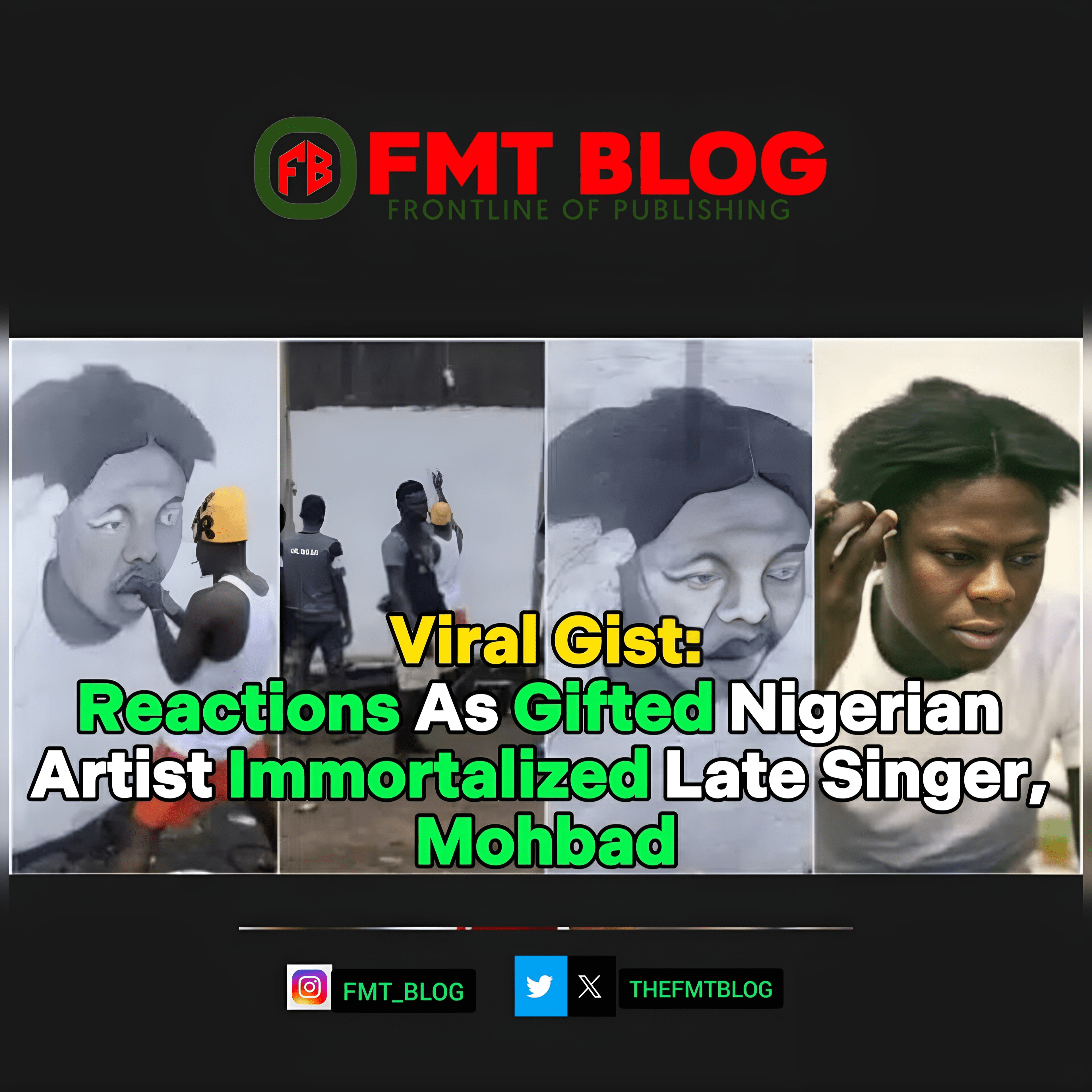 A gifted artist paid a moving tribute to the Nigerian singer Mohbad by creating an astounding work of street art on the city's streets in Lagos.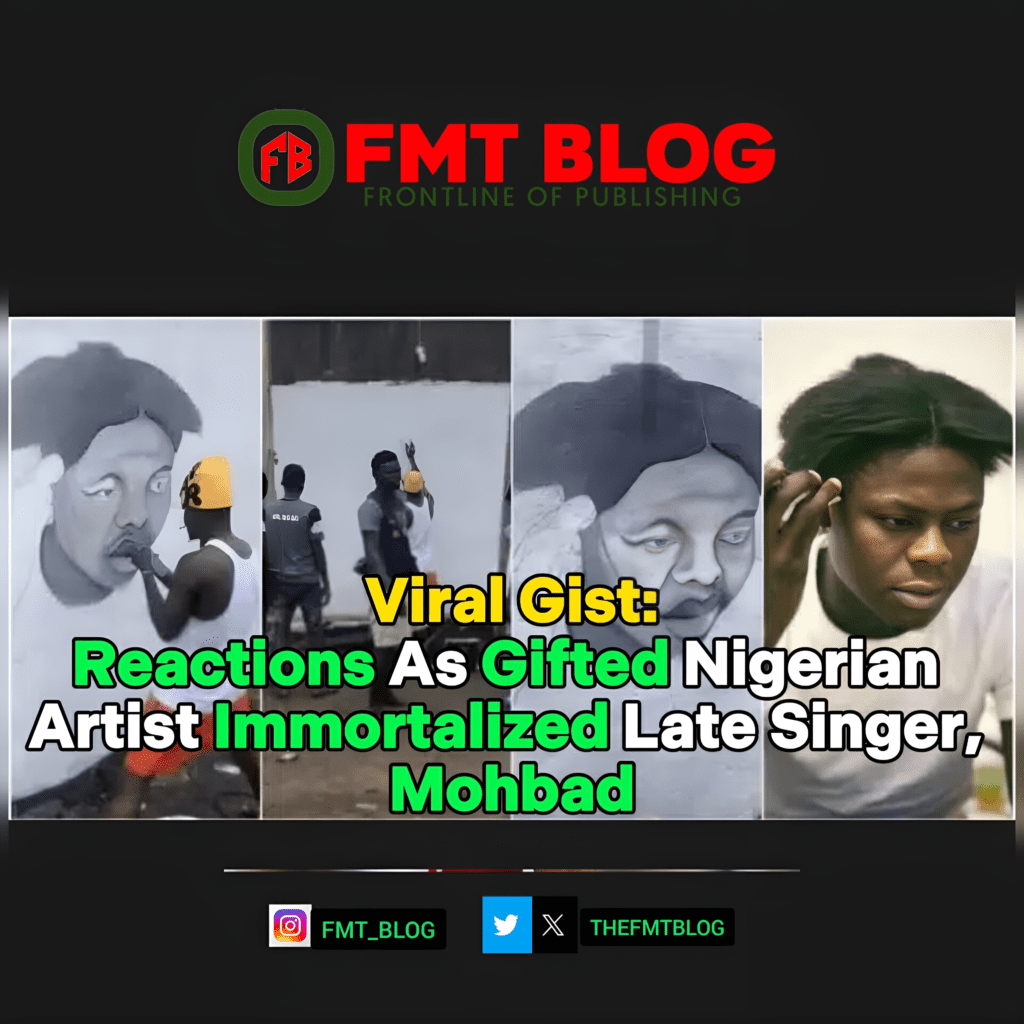 The artist set out on a mission to honour the memory of the late singer using a photo from Mohbad's Instagram profile as a guide.
Unknown to the public, the artist painstakingly chose a wall in his neighbourhood to serve as the project's canvas.
A group of interested observers, mostly young males, started to assemble as he started the artistic process, anxious to see the metamorphosis take place in front of their eyes.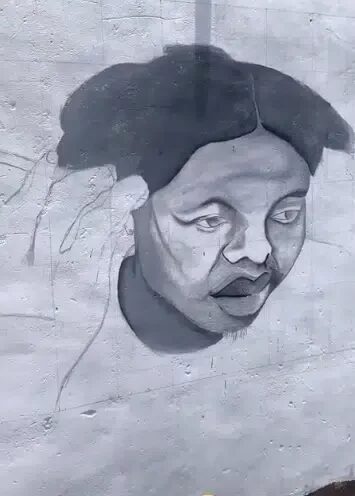 Onlookers were in awe of the artist's attention and focus on his profession.
The artist maintained his cool, making sure that each stroke and detail was painstakingly performed despite the busy streets and the swell of onlookers.
READ ALSO- Sad!!!-Graduate Who Postrated For His Okada Rider Father For Sponsoring His Education Killed By Cow Days After (Photos)
When a video of the artwork in progress appeared online, people became interested in the artist's work right away.
When @tdot30 first posted the video on social media, it elicited a flurry of conflicting responses from online users.
While many people applauded the artist's talent and commitment to honouring Mohbad's memory, several people felt that the portrait did not accurately represent the late singer.
Read Netizens Reactions Below;
@TUNMISE said; "This one na MOHGOOD not MOHBAD."
@Kidee posh joked; "Clean portable draw mohbad pls."
@hannarose140 said; "I swear who else find it difficult to sleep at night since mohbad death RIP IMOLE."
@ Tife Klothing said: "Lol this has to be sam Larry and Mohbad in one picture."
@koladex said: "Let's appreciate the time he gave at least he tried."
@azanty0 said: "You did your best really appreciate that."
@your boyfriend fav ex said: "I'm a Ghanaian buh this guy death pain..me oh god love from Ghana."
@Godwinmodels said; "This one na mo cool ooo not mobad."
@Pamluu said; "Amazing Bro! God Bless You!"
@BIG MAYOR OF PH said; "No be my mohbad be that clean am."
@RicchkiD said; "Thanks for ur care and concern."
See below;
Drop comment below 👇
READ ALSO 👇