Viral Gists
HOWTOS
Technology
Reactions as Mark Zuckerberg reveals new WhatsApp Updates to enable users to log into same account on up to four devices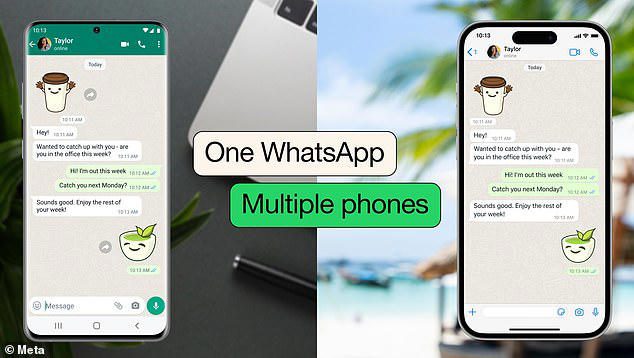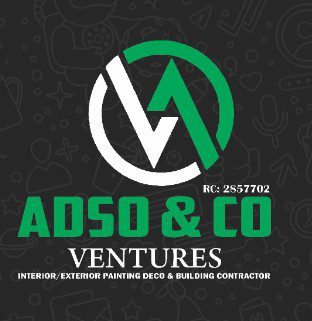 In the early days of WhatsApp, users could only use one phone per account. However, the popular chat platform has recently announced a significant change – users can now link their WhatsApp account to up to four additional phones, bringing the total to five.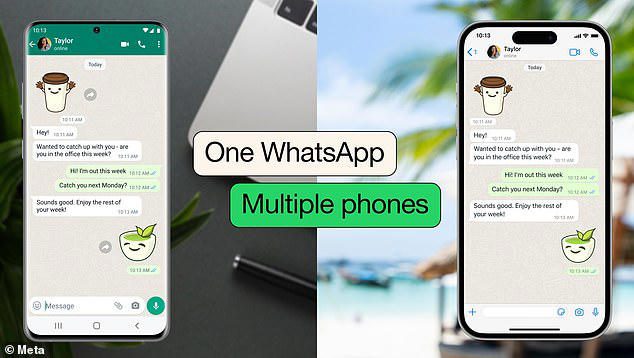 By scanning QR codes using their primary phone, WhatsApp users can connect up to four 'companion' smartphones. Previously, users could connect up to four PCs or tablets to a single WhatsApp account, but not additional phones.
This highly requested feature will benefit users who have separate work and personal phones but want to access all their chats in a single WhatsApp account. However, some users have raised concerns that the feature could be misused by mistrusting couples trying to log into their partner's account.
READ ALSO: How to use CHATGPT on Telegram
On Tuesday, Mark Zuckerberg, the CEO of Meta, the parent company of WhatsApp, announced on his Facebook page that users can now log into their WhatsApp account on up to four additional phones, bringing the total number of linked devices to five. Previously, WhatsApp users were only able to use one phone per account.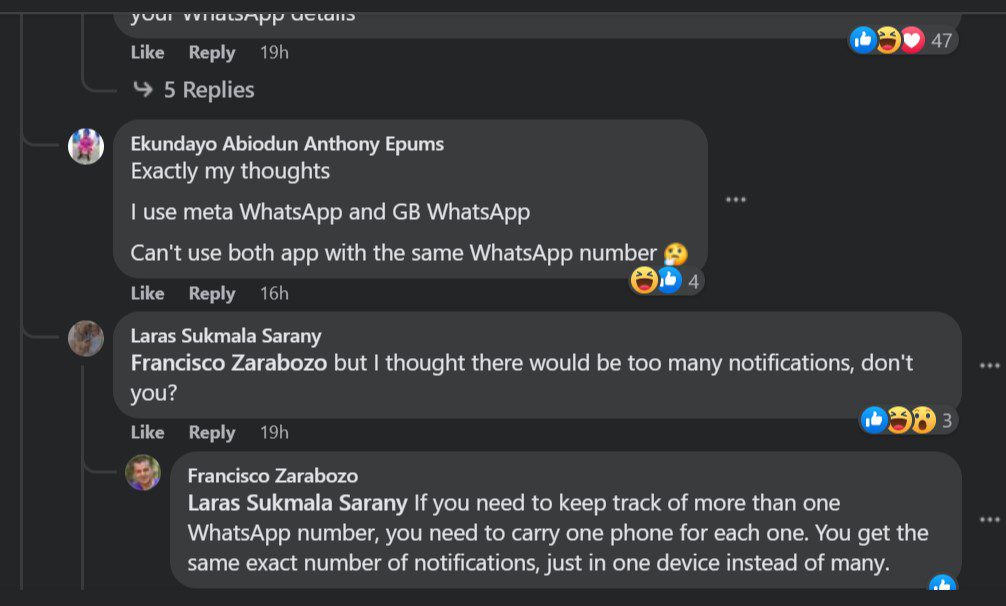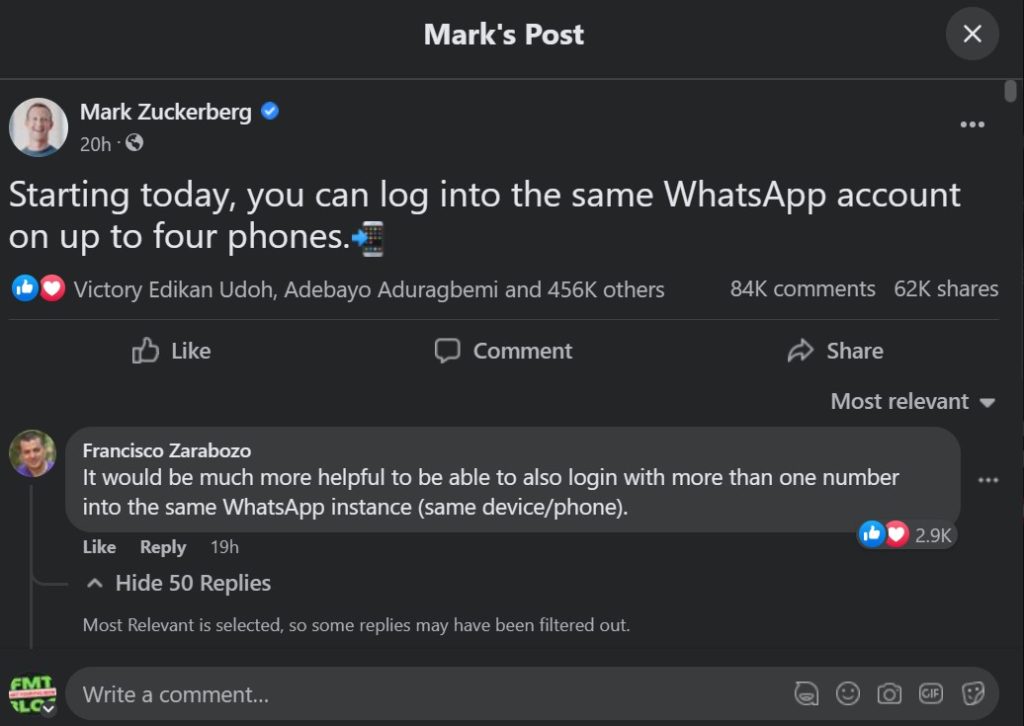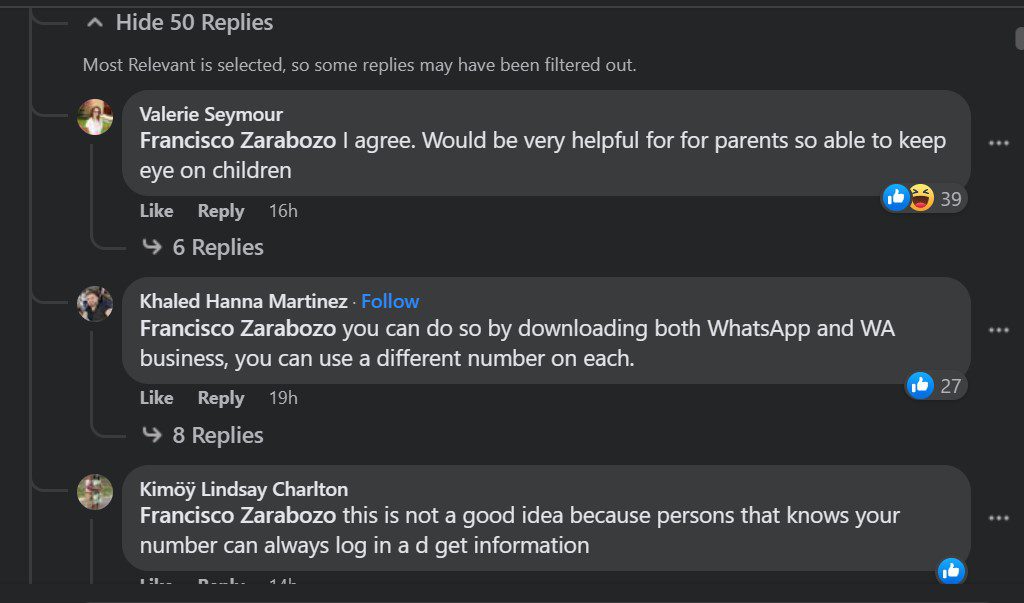 Some users expressed concerns about the new feature, with one jokingly suggesting that it could cause problems for jealous couples and another wondering if their partner would be able to tell if they logged into their account. In response, WhatsApp assured users that they can check and remotely log out of any other devices connected to their account from their primary phone.
WhatsApp was originally designed in 2009 to send internet-based text messages. As a result, the app has always been closely linked to individual phone numbers, although it's now possible to link multiple non-phone devices to an account.
FOLLOW THESE STEPS BELOW TO USE WhatsApp ON MULTIPLE DEVICES ;
Download the WhatsApp app on your 'companion' phone, choose the language and tap to proceed
Instead of entering the phone number of this additional device, tap on the three dots followed by 'Link to an existing account 
You will then see a QR code that you will have to scan using your primary phone
To do this, tap on Settings (on your primary phone), followed by Linked Devices and then Link a Device
This will bring up the option to scan a QR code. Once the code is scanned, you will be able to use the same WhatsApp account on both devices.