"I Have No Business With The Man Behind The Leaked S3xtape, Moyo Lawal Messed Up"- Relationship Expert, Madam Orekelewa Says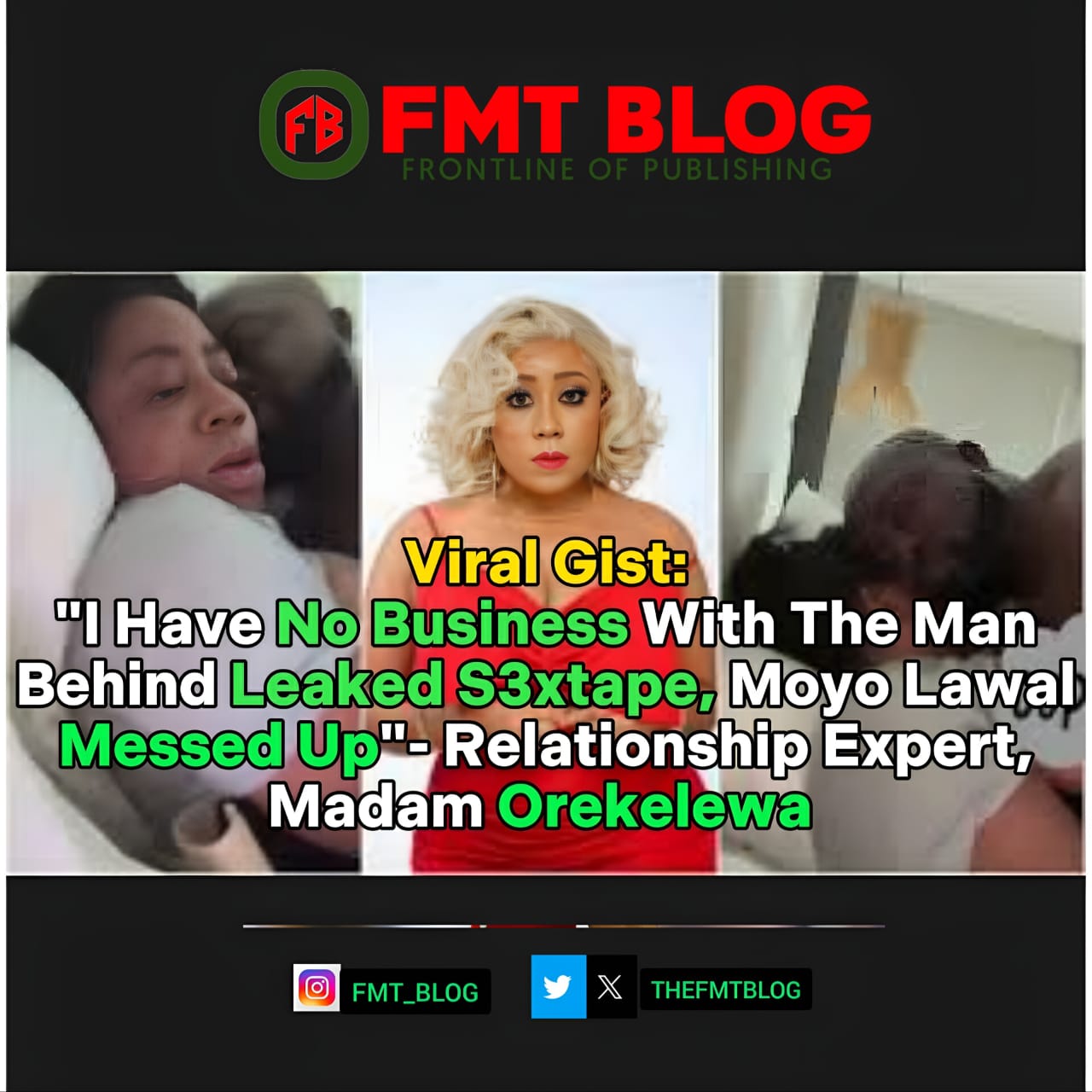 As actress Moyo Lawal's sextape circulates online, various reactions are fuelling the media with speculation about what prompted the popular actress to share her sex tape publicly.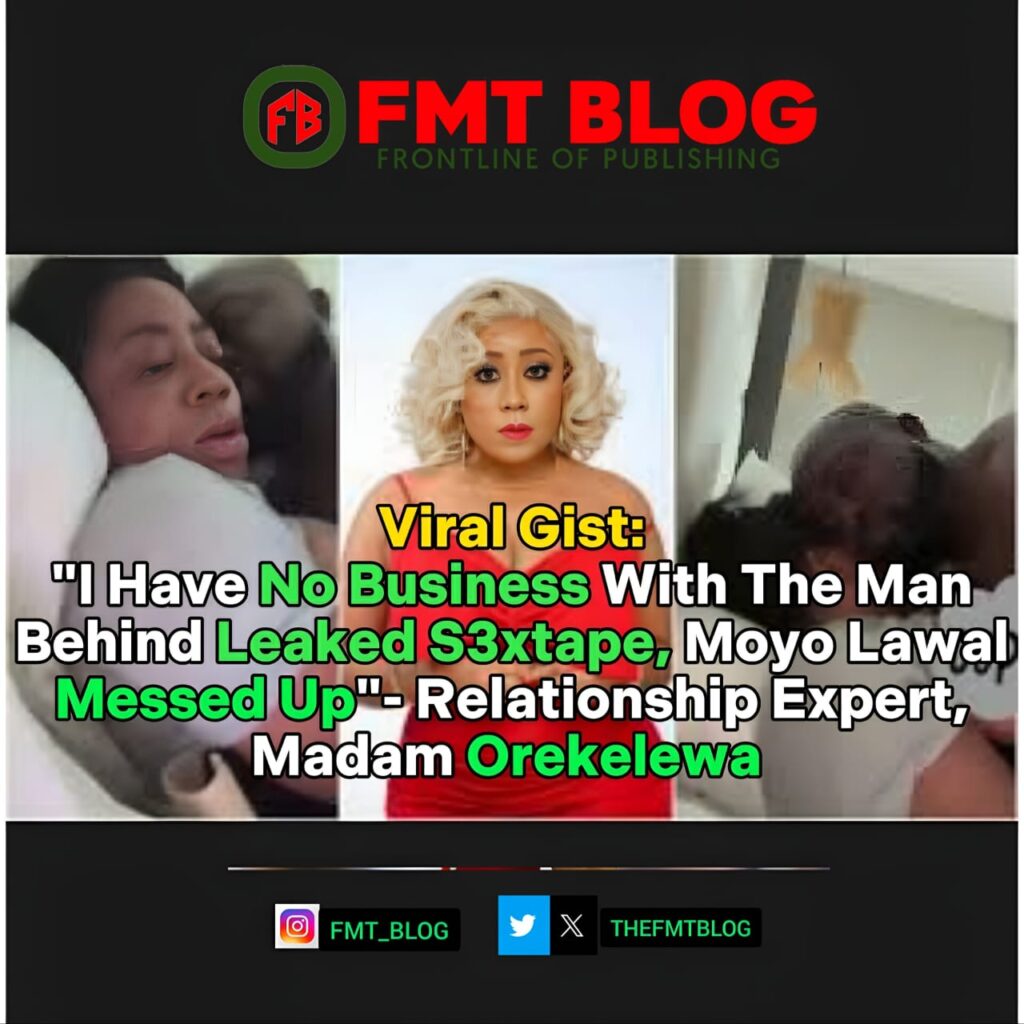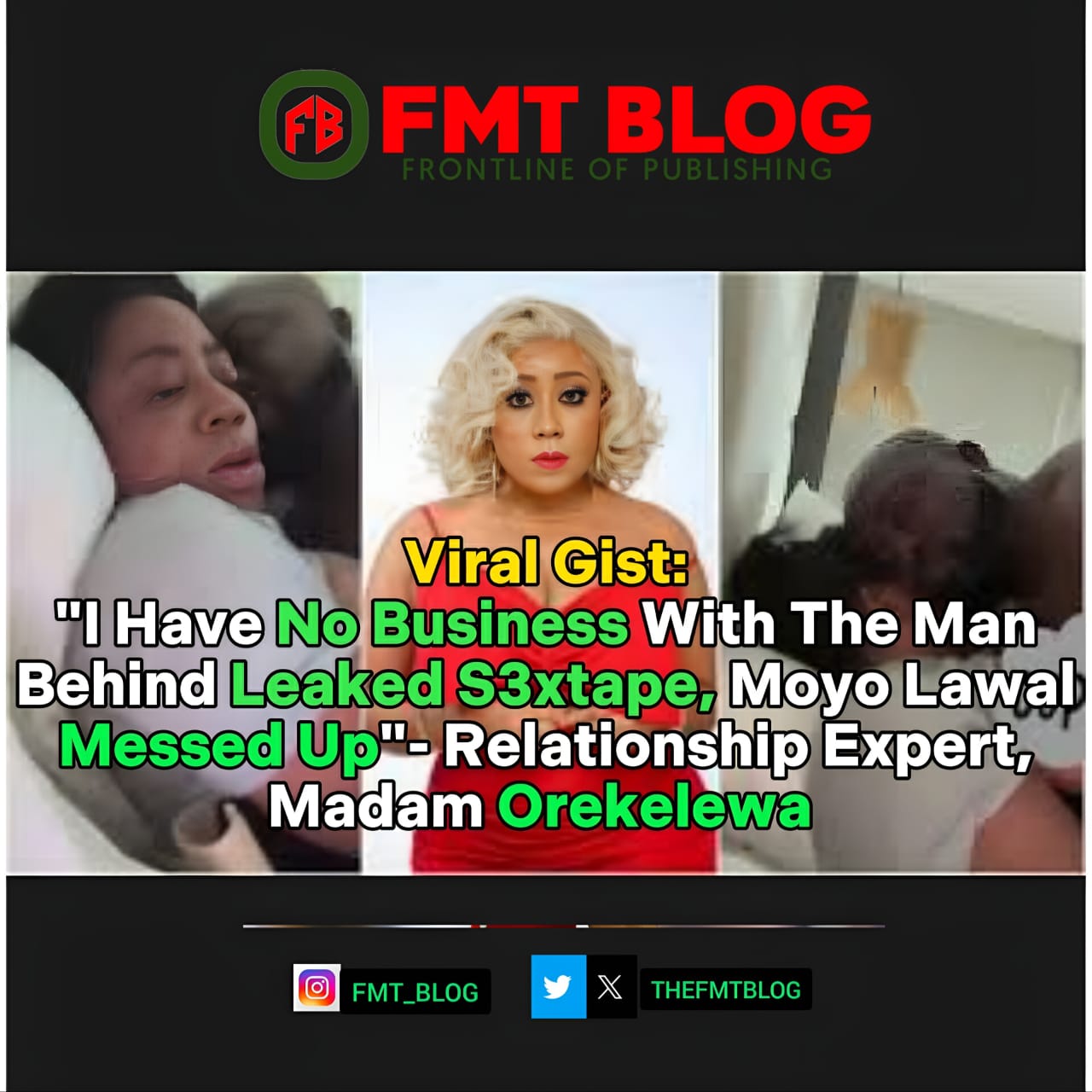 Madam Orekelewa, a vocal relationship consultant, has expressed unhappiness with the leaked sex tape. She believes the actress acted inappropriately by leaking her sex tape online.
She sobbed and asked the actress, "Moyo Lawal, why?"
If you missed the s3xtape leaked video, cLICK HERE
Never let a man or a woman record you during sex."I viewed the movies on gistlover telegram, and I'm very disappointed.
"Moyo why did you allow him video you during the act, you messed up girl. Please. I love you
Meanwhile, FMTBLOG inquired into why the Nollywood actress would have allowed herself to be captured during such intimacy; we could only ascertain and link it to her desire for real love.
The actress wrote in her previous post before the viral s£xtape surfaces online;
"Love is the greatest gift when given and it is the highest honor when received", from the statement it shows that Moyo who search of love may have fell into the wrong hands. She confirmed this in her recent post on her online platform." He took advantage of me" actress Moyo Lawal lamented as her sex video trends online.
Why are people blaming the guy who worked on "Moyo Lawal," saying he didn't do his job well? , if he had worked harder on Moyo, she would still be recovering, and she wouldn't have gotten her mind to be talking about all these things. Video, says Joe, a content producer.
"How can you rate someone's action on bed via a leaked video." Remember actress Moyo Lawal in your prayers as she's currently going through the phase of sex tape, said IK Tochukwu, a netizen
In his Achiri, Caleb of the University of Calabar said, "There is nothing new under the sun. I pity some of you getting agitated that Moyo Lawal's boyfriend leaked her sëx video on social media.
"What kind of life does an average Nollywood actress live? Why are you surprised? Have we not been seeing her nåkedness, especially when she dresses half-nàked? Haven't you been seeing her pictures and the way she dressed? What kind of lifestyle are you expecting from such a person?
"The leakage of her nùdes on social media will make her more popular. If it wasn't intentional, how could you even allow a man to video you while making love to you despite the fact you had heard of the news of ladies whose séx videos got lëaked when they had issues with their boyfriends?
How can Moyo convince sane minds that it didn't occur to her that her nüde video shall surely get leaked one day after allowing him to video her? I have no business blaming the man for léaking the video. All the blame goes to Moyo Lawal, who allowed her man to video her while making love to her.
Sharing nudity online is a new trend among the ladies. It is the shortest way to trend once and for all. Go and see the number of followers of those ladies whose nüde videos got lëaked on social media. Some of them had a mere 50k followers on TikTok/ Instagram/Facebook before their sêx video got lëaked, but after that, they now have over a million followers.
Most people on social media don't follow good people with good content; they follow those with nothing useful to offer. That is the social media generation. A generation of empty minds without culture and value."
Drop comment below 👇
READ ALSO 👇