"To my Family, Wife, and legal Team, I owe you all my freedom and sanity"- Seun Kuti says after his release from police custody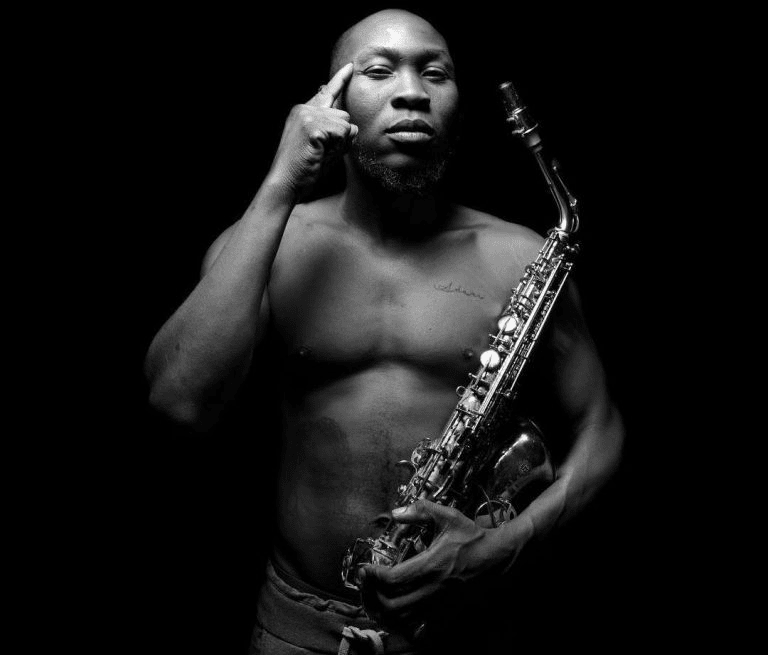 Seun Kuti appreciates his family, wife, friends, and legal teams after being released from police custody.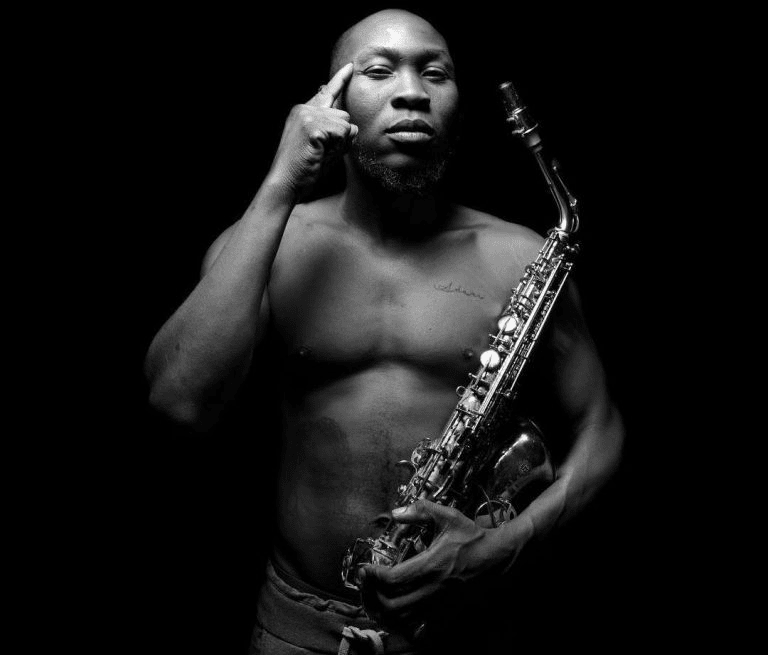 Embattled Afrobeat singer, Seun Kuti, took to his Facebook page last night to express his heartfelt gratitude towards his family members and friends who have steadfastly stood by him throughout his recent ordeal with the Nigerian police.
As many would recall, Seun Kuti faced significant trouble after a video emerged online, showing him slapping and pushing a police officer on the Third Mainland Bridge.
READ ALSO- JAPA-" PLEASE I'M SORRY FOR ANY INCONVENIENCE THESE MAY HAVE CAUSED YOU"-UK-BASED NIGERIAN YOUTUBER EMDEE TIAMIYU APOLOGIES TO NIGERIANS (VIDEOS)
This incident led to the Inspector General of Police, Baba Alkali, ordering his arrest on May 13. Following the order, Seun voluntarily surrendered himself to the authorities on Monday, May 15, and has since remained in police custody until his release on bail on Tuesday night, May 23.
Overwhelmed by the support he received during this challenging time, Seun Kuti took to social media to express his deep appreciation to all those who stood by him. He acknowledged that it is thanks to their unwavering support that he regained both his freedom and sanity.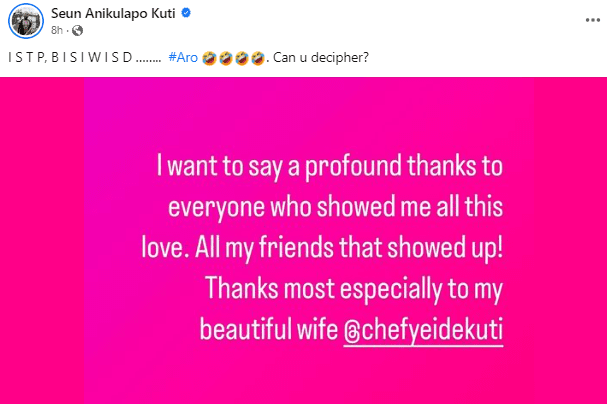 The Afrobeat singer understands the importance of having a strong support system in times of adversity. He recognized the invaluable role played by his family members and friends in helping him navigate through this tumultuous period. Their unwavering loyalty and encouragement provided him with the strength to face the situation head-on.
Seun Kuti's heartfelt message serves as a testament to the power of solidarity and the impact it can have on an individual's well-being during challenging times. As he moves forward from this experience, he is undoubtedly grateful for the love and support he has received, and he remains committed to his music and his art.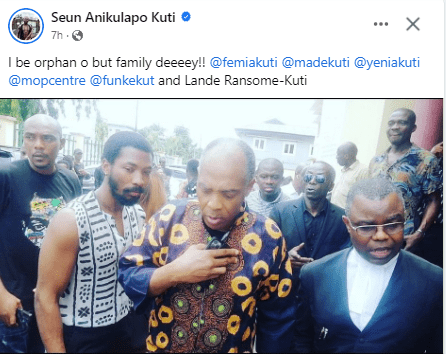 Drop comment below 👇
READ ALSO 👇