Mohbad- Yoruba Council Worldwide Gathers Lawyers, Offers Free Legal Service To Get Justice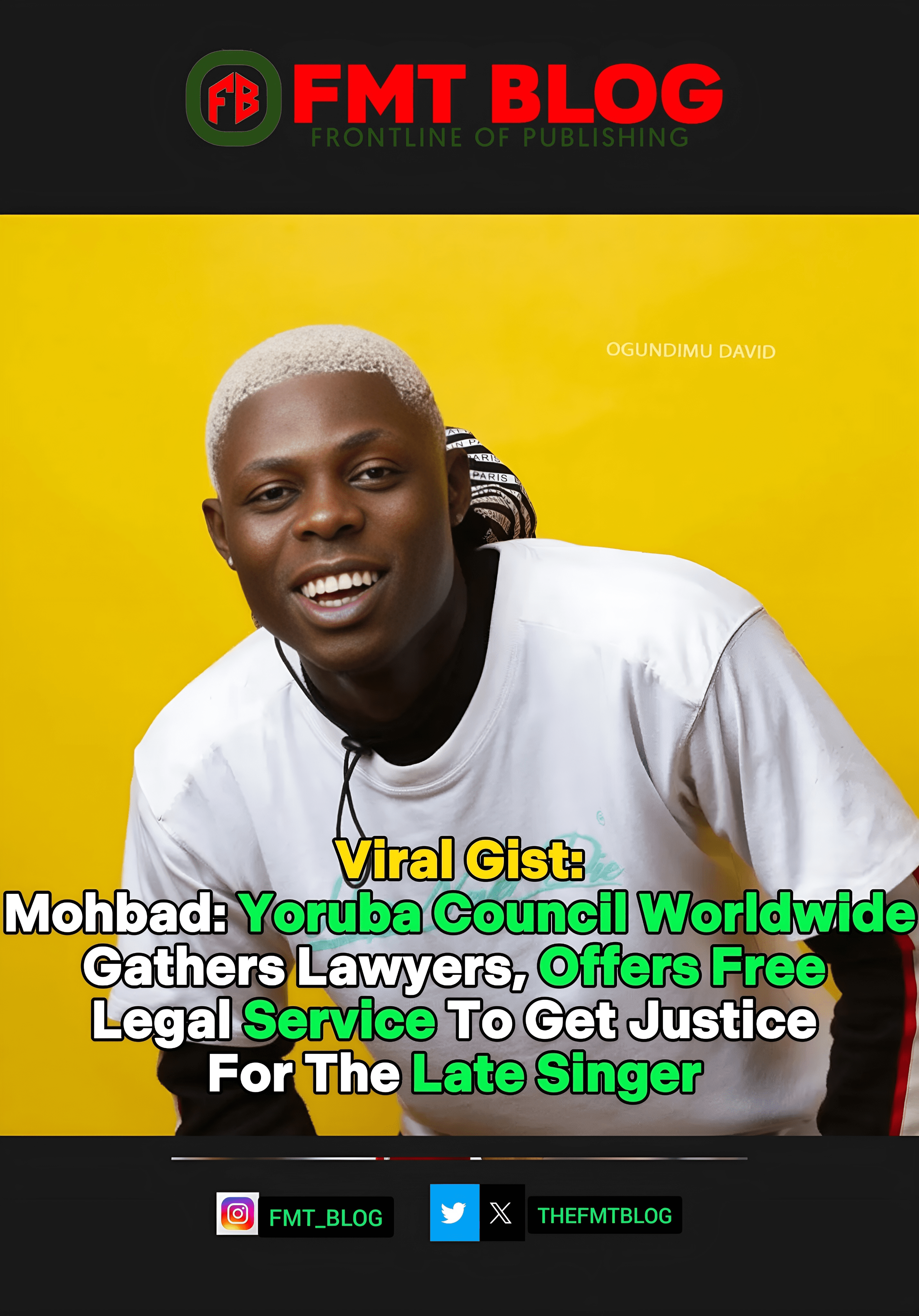 Mohbad- Yoruba Council Worldwide Gathers Lawyers, Offers Free Legal Service To Get Justice
The Yoruba Council Worldwide announced on Monday that it had put together a team of solicitors to provide free legal assistance to the family of the late musician Ilerioluwa Aloba, nicknamed Mohbad and to make sure that all actions were made in accordance with the law and accepted procedures.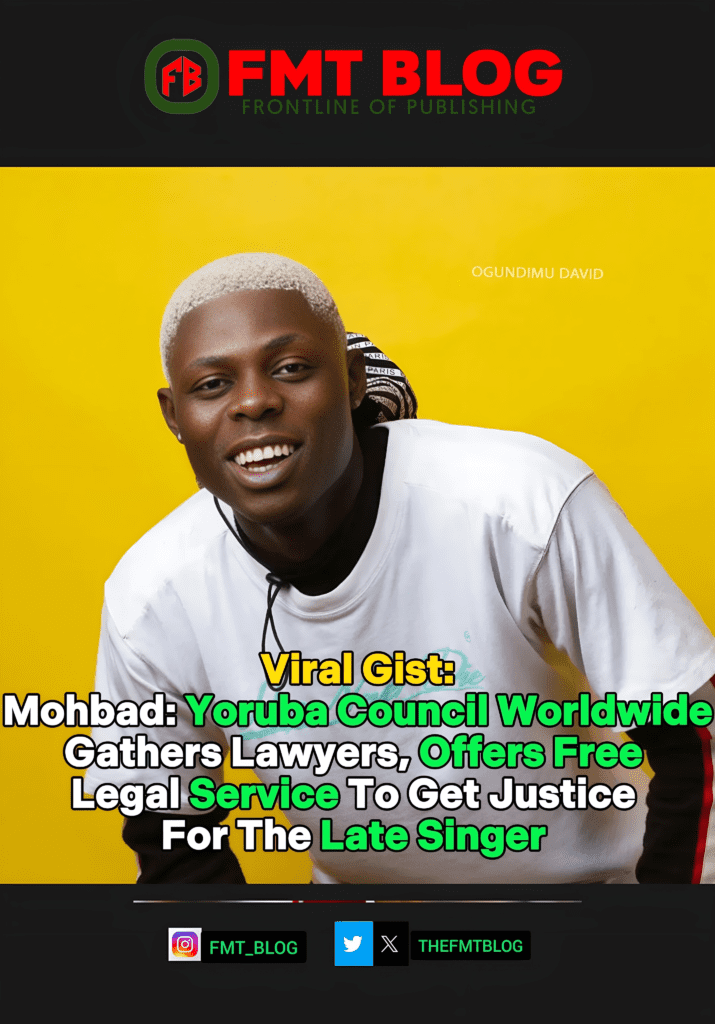 Oladotun Hassan, the council's president, announced the event during a press conference on Monday in Abuja.
According to the PUNCH, there has been debate regarding Mohbad's death, who passed away on September 12 at the age of 27 under circumstances that have not yet been determined.
Furthermore, in response to a directive from the Inspector General of Police, Olukayode, the Lagos State Commissioner of Police, Idowu Owohunwa, established a panel of investigation to look into the events leading up to the deceased singer's passing.
READ ALSO- Man Drags Delta Hospital, Others To Court Over The Death Of His 33-Year-Old Wife (PHOTOS) – FMT BLOG (femotech.com.ng)
In the meantime, the Lagos State Police Command announced that an autopsy had been performed on Mohbad's body. The command is now awaiting the findings of the pathologists' autopsy, which was performed after the body was exhumed last Thursday.
The Yoruba Council Worldwide has assembled a team of attorneys to offer free legal services to the family of the late musician Ilerioluwa Aloba alias Mohbad, Hassan stated during a news conference on Monday. With his painful departure from this world on September 12, 2023, under gruesome pains, depression, suppression, harassment, intimidation, bullying, aggravated premeditated murder, and suspicious circumstances, we at this moment express our deepest condolences and sympathies to his family, fans, and all of his admirers.
"We are deeply saddened and pained by the untimely passing of the late superstar. This highly talented Yoruba-born musician was incredibly blessed and extraordinarily gifted with aesthetic musical excellence that was adorned with glitz, glamour, and boundless energy while alive, yet he foresaw his death. As they say, it is not how far you go but how well you do in life. With a brief sojourn in life, it could be unquestionably agreed that he bestrode the music world like a colossus and shone more colourfully and exceptionally as a rare megastar with uncommon mission and unassuming philosophy. His brief, painful, sudden, and mysterious sojourn on earth is extremely painful and sad.
The council added that Mohbad's influence has persisted even after his death, increasing louder and exponentially and that he has continued to rock the world's very foundations.
We utilise this platform to urge for calm and peace in Nigeria as the police forensic investigation continues. Regrettably, his strange death has eventually generated an unstoppable platform for solving many sloppy riddles in the entertainment and music industry. We have established free legal support services to help the family and make sure all actions are done in accordance with the law and accepted procedures.
"We firmly think that his passing has already transformed the entertainment sector and will continue to act as a beacon of inspiration for musicians of the present and the next generation. We can be confident that a thorough inquiry will reveal the underlying causes and circumstances of his passing, and anyone responsible for his untimely death will undoubtedly face the full force of the law, Hassan continued.
Drop comment below 👇
READ ALSO 👇